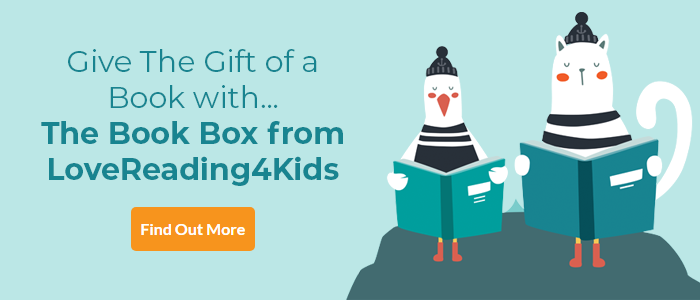 A Girl Called Owl Review
Longlisted for the Branford Boase Award 2018 | One of Our Books of the Year 2017 | February 2017 Book of the Month | In a nutshell: icicle-beautiful story of a girl touched by magic | In a story of magic and ancient beings, Amy Wilson allows us all to dream of what it would be like to have special, elemental powers. Owl has always wanted to know who her father is, but her mother has answered her questions only with folk stories. As she turns 12, the urge to find him is even deeper, as bizarre events disturb Owl's ordinary teenage life. The truth is strange if wonderful: her father is none other than Jack Frost and Owl, half fay, shares some of his powers and trickster ways. As her father pays the fairy price for his misdemeanours, Owl is in danger too. Mystery, fantasy and gentle romance, this story will cast its magic over young readers and is the perfect winter read.
Readers who enjoy stories of magic touching the human world will enjoy Abi Elphinstone's Dream Snatcher books, Philip Womack's Darkening Path trilogy, and Deep Water by Lu Hersey. ~ Andrea Reece
A Girl Called Owl Synopsis
A Girl Called Owl is a fantastic wintry read, combining memorable characters, magic, adventure and, at its heart, the relationship between a young teenager and her mysterious, mischievous father. Inspired by the personifications of the seasons in folklore and ancient mythology, Amy Wilson has created an incredible debut novel with a difference, that will entrance and charm readers with its wit and warmth.
It's bad enough having a mum dippy enough to name you Owl, but when you've got a dad you've never met, a best friend who needs you more than ever, and a new boy at school giving you weird looks, there's not a lot of room for much else. So when Owl starts seeing strange frost patterns on her skin, she's tempted to just burrow down under the duvet and forget all about it.
Could her strange new powers be linked to her mysterious father? And what will happen when she enters the magical world of winter for the first time?
A Girl Called Owl Reader Reviews
Kids love to read and so in addition to the review by one of the Lovereading4kids editorial experts some of our Lovereading4kids Reader Review Panel members were also lucky enough to read and review this title. Click here to read their full reviews.
Judith, age 11 - 'This book was absolutely breath taking...The fantastic story line and characters to fall in love with means that without a doubt, A Girl Called Owl is the perfect story for people who like adventure books.'
Mia Goodman, age 10 - 'A FAB story! I would definitely recommend this book to anyone who loves adventures. A absolutely adored it. What a great frosty read...'
Harriet Harper-Williams, age 11 - 'Jump into this world of magic and feel yourself transforming into a new person. One of the best books I've ever read!'
Georgie Docwra, age 11 - 'I would recommend this book to children that are 9+ that enjoy adventure and fantasy stories!'
Annie Sherratt, age 12 - 'This is the most magical book ever! If you have a great imagination it is PERFECT for you!'
Freya Hudson, age 13 - 'A Girl Called Owl is a magical and enchanting story about the mystical world of winter.'
Ella, age 11 - 'I loved this book! A tale of a girl called Owl, who all her life has been normal, well as normal as you can be called Owl. But actually Owl's NOT normal, she has a frosty side. Good for 8-12 years.'
Rose Spear, age 11 - 'A Girl Called Owl is a book about the journey of a twelve year old girl, whose family secret leads her on ground breaking adventures.'
Erica Motoc, age 10 - 'Amazing book where you find out about how to become a wraith, frost powers, divorce, friendship and more.'
Emily Yates, age 10 - 'A Girl Called Owl is an emotional and engaging read about an ordinary girl with a mysterious past and an interesting future. If you like a satisfying challenge then this book is for you.'
Mila Humphryes, age 9 - 'I like it when it when the Owls talk to owl. It's a fantastic book. It's nice and wintery. I recommend this book to people 10 and upward.'
Sienna Broomfield, age 9 - 'This book is about a very famous character called Jack Frost; however, my favourite character is Owl. If you like mystery stories you will love this book.'
Anya Fuller, age 9 - 'Full of magic, frost, power and friendship. A great read! A Girl Called Owl is a brilliant book full of magic, frost, power and friendship.'
Richie Upchurch, age 9 - 'A Girl Called Owl is a really good, magical adventure that makes me imagine winter and want a pet owl.'
Alex, age 10 - 'Owl meets a boy called Alberic and all changes in her life.'
Ellen Cox, age 10 - 'A brilliant mystery story. I loved A Girl Called Owl. It was good at leaving you on a cliff-hanger.'
A Girl Called Owl Press Reviews
[a] magical debut The Bookseller
A story of wild winds and bitter frosts with the warmth of friendship at its heart. Abi Elphinstone, author of The Dreamsnatcher
A winter treat full of frosty magic Katherine Woodfine, bestselling author of The Mystery of the Clockwork Sparrow
Absolutely breathtaking Judith, age 11 - Lovereadingkids reader reviewer
A magical and enchanting story about the mystical world of winter ... [with] adventure, power, trust, friendship and discovery. Freya, age 13 - Lovereading4kids reader review
Full of mystery with every turn of the page Rose, age 11 - Lovereading4kids reader review
If you loved this, you might like these...