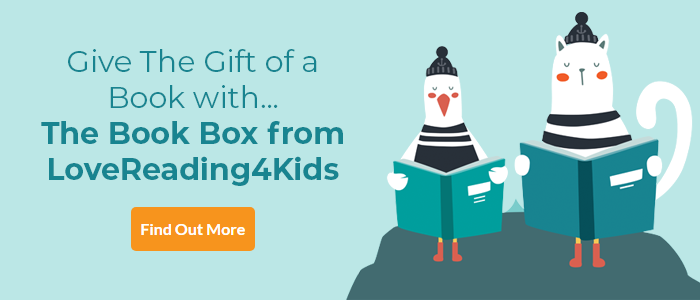 Jake Atlas and the Tomb of the Emerald Snake Review
In a nutshell: two kids on a death-defying treasure hunt through Egypt's ancient monuments.
Adventure stories don't come more action-packed than the exploits of Jake Atlas. As the book opens, the Atlas family are about to fly off to Egypt on a working holiday (Mum and Dad are Egyptologists) and the family tension is so strong you can almost hear it twang; tension of a different kind quickly racks up when Jake's parents are kidnapped. To save them he and his twin sister Pandora team up with a couple of unscrupulous if well-equipped tomb robbers. After years of academic failure Jake can finally use his true talents, dodging explosions, outthinking the bad guys, even wrestling a giant snake. It's great fun, the Egyptian settings giving it an extra edge and the developing relationship between Jake and Pan (and latterly their parents who've been keeping secrets of their own) gives it a cool credibility too.
This is definitely one to recommend to fans of the Alex Rider books, and readers would also enjoy Defender of the Realm by Nick Ostler and Mark Huckerby.
Jake Atlas and the Tomb of the Emerald Snake Synopsis
When Jake's parents vanish, Jake and his sister team up with shady tomb robbers to find them in the Egyptian desert in this riveting page-turning adventure by award-winning author Rob Lloyd Jones. The Atlas family is in trouble: Jake hides an addiction to stealing; his twin sister, Pan, has to conceal her genius, for fear of bullies. The siblings can't stop fighting - with each other and with their parents, stuffy professors of Ancient History.
But Jake's and Pan's lives take a dramatic turn the day they discover the truth about their boring mum and dad. When the family go to Cairo on holiday, and Jake and Pan's parents mysteriously vanish, it's up to the twins to find them. They team up with shady tomb robbers, master high-tech gadgets and locate a lost tomb in this story of a family that finds itself in the deserts of Egypt.
Jake Atlas and the Tomb of the Emerald Snake Reader Reviews
Kids love to read and so in addition to the review by one of the Lovereading4kids editorial experts some of our Lovereading4kids Reader Review Panel members were also lucky enough to read and review this title. Click here to read their full reviews.
Edward Bailey, age 12 - 'Amazing! Give a second installment now! It will drive you crazy with love of this book. BUY NOW!!!!!'

Rose Roberts, age 13 - 'Jake Atlas is an incredible, fast-paced book. It has plenty of twists and turns. Jake and his sister Pan follow clues, go on adventures, and use gadgets to find an ancient tomb in Egypt. Loved it.'
Alex Nicholson, age 10 - 'I would recommend this excellent adventure novel to anyone who is fascinated by The Ancient Egyptians and loves a good adventure story.'
William Longlands, age 13 - '10/10! A well written, action-packed adventure book.'
Jack Smith, age 11 - 'There are many twists and turns but if you want to know what happens, read the book to find out!!!'
Alex, age 10 - 'This daring adventure has brought my imagination alive. I really enjoyed reading this book and I can't wait to read more of Jake's adventures!'
Kai Bryan, age 10 -I really enjoyed this book and it also taught me a lot about ancient Egypt. I would most definitely recommend it to others who enjoy a good adventure story.'
Sue Wilsher - 'Talk about a page turner! This book is action-packed, fast and furious...! Gripping plot, strong characters- the good, the bad and those we are not sure of- and plenty of humour combine to make this a satisfying and engaging read.'
Harvinder Dhesi, age 10 - 'This is a thrilling and witty mystery and I can't wait for a sequel!'
Jake Atlas and the Tomb of the Emerald Snake Press Reviews
Page-turning historical adventure in the deserts of Cairo, from the author of the acclaimed Wild Boy books. Bookseller