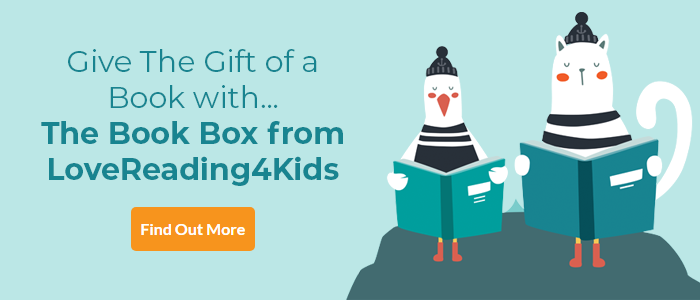 The Science Timeline Wallbook Review
The story of human invention and engineering began at least 10,000 years ago in the stone age and has continued non-stop ever since with each discovery leading to new developments in our understanding. The Wallbook Timeline of Science and Engineering demonstrates this brilliantly, a two metre long poster – ideal for pinning to the wall or poring over on the table or floor – places scientists, physicians, astronomers and more in chronological order, their work illustrated in attractive pictures accompanied by informative captions. Men – and women – from different regions and races are united in this brilliant visual demonstration of the nature of human discovery. Newspaper style articles provide longer reading and support what is described on the poster. It's a triumph of an information book, comprehensive and inspiring, bound to set readers off on their own journeys of discovery. ~ Andrea Reece
The wallbooks are an amazing feat of publishing. The Timeline of Science and Engineering shows the extraordinary story of how humans have shaped and reshaped the world through ingenuity and invention from the Stone Ages to today on a timeline of more than 1,000 pictures and captions.

In addition to the Wallbook, The Timeline of Science and Engineering includes a Chronicle which features more than 35 newspaper stories and a quiz.
The Science Timeline Wallbook Synopsis
Witness how people have changed the world with their hands and brains over more than 10,000 years from the Stone Ages to the present day. This unique history of science and engineering includes a 2 metre-long fold-out timeline containing more than 1,000 pictures and captions that tell the story of the world's greatest scientists and inventors from ancient China to the Middle East and from enlightenment Europe to modern America. The Wallbook of Science & Engineering also includes more than 30 newspaper articles, a 50-question quiz and a pocket magnifier. Perfect for 7-14 year olds but equally fascinating for adults of all ages. Developed with experts at the Science Museum.
The Science Timeline contains more than 1,000 hand-drawn illustrations that highlight every major event in the history of Maths & Measurement, Physics & Chemistry, Biology & Medicine, Earth & Agriculture Building & Invention, Transport & Communication and Sky, Stars and Space.

The reverse side features a newspaper-style report featuring the 18 most memorable moments in the achievements of humans since the time of ancient Greece to today. Complete with crossword – answers to which can be found on the timeline.

The Science Timeline is published in collaboration with the Science Museum in London and the Institution of Mechanical Engineers.

The wallbook is A3 size with hardback covers for extra durability. It can either be read like a book or unfolded into a 2.4 metre long timeline for hanging on a wall.
You can see Christopher Lloyd demonstrating his wallbooks in this video -
The What on Earth? Wallbook series includes -
The Shakespeare Timeline Wallbook
The Big History Timeline Wallbook
The British History Timeline Wallbook
You can find out more about The What On Earth Wallbooks at whatonearthbooks.com
The Science Timeline Wallbook Reader Reviews
Kids love to read and so in addition to the review by one of the Lovereading4kids editorial experts some of our Lovereading4kids Reader Review Panel members were also lucky enough to read and review this title. You can read their reviews below.

Alexander Bisland, age 11 - 'This book is about science from Archimedes'' Theory of how volume can be measured through water displacement to the invention of the Rubik's Cube. It includes events like Einstein's Theory E = mc 2. I recommend it to 11+ students as it has some complicated words in it but younger children might find useful facts and information that they can also use for projects and schoolwork.'
Finn, age 13 - 'So much information on all different aspects of science condensed down into one book.'
The Science Timeline Wallbook Press Reviews
Praise for the What on Earth? Timeline series:
"A gripping re-telling of the most extraordinary story ever told" The Independent
"Epic - this is history let out of the box" The Daily Telegraph
"Astonishing - perfect for all the family" The Sunday Times
"A truly epic undertaking, in terms of layout, typography, design and sheer scale of ambition" - Christopher Middleton, The Daily Telegraph
"I wasn't able to get to the camera to catch the moment of my 4 y/o grandson on hands and knees on the dining room table looking for dinosaurs and boats. Your heart would melt. Many thanks to you, Chris and all those that made these delightful posters." Ted Mead (grandparent)

"I wanted to let you know how fascinated my four boys are with the Shakespeare wall chart. They love it! They are aged 10, 7 and twins aged 6, and have had no contact with Shakespeare at all up till now - but can sit with it on their laps and pour over the pictures for ages! Then they ask questions (inevitable - the gory stuff!). Helen Hughes (parent)

"I have been reading your What On Earth Happened? book and it has inspired me to rethink my history teaching. The way you link one event/invention to another is brilliant. Would you object if I borrowed some of your content for use in my History class-notes?" Alex Kirkpatrick, Bishopsgate School

"Christopher Lloyd came to our school to give a talk and it was compulsory for me to go. I really dreaded it, and thought that it would be boring. However, to my pleasant surprise the talk was one of the most interesting talks I have ever listened to. It sparked in me a real interest in history and current events, so much so that I went home and got the What On Earth Happened Wallbook and the full book. I have chosen GCSE for history and will likely go on to study it at A-level. Thanks again for what you are doing and for inspiring me." Aidan Bartholomew (14 years old)
If you loved this, you might like these...