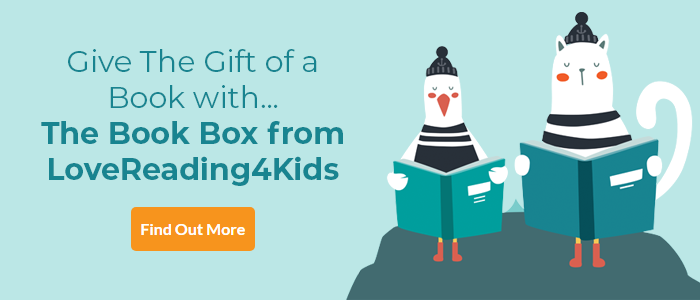 Spangles McNasty and the Tunnel of Doom Review
In a nutshell: a roller-coaster ride of zany anarchic fun | Spangles McNasty is an absolute rotter, the sort of menace happiest when eating cold chips from bins, shouting at babies, and farting in the library – preferably all at the same time. He is therefore the perfect hero for this kind of anarchic adventure and for readers who revel in descriptions of bad, bad behaviour. In this latest outing, the surprise inheritance of a roller-coaster sparks Spangle's latest get-filthy-rich quick plans. As ever he has his pungent friend Sausage-face Pete to help, and young Freddie Taylor to stop him in his tracks. With its zany plot, eccentric characters and inventive word-play this is as much fun as a ride on a roller-coaster.
Perfect for fans of Mr Gum, readers who enjoy the adventures of Spangles McNasty will also like William Sutcliffe's Circus of Thieves books. ~ Andrea Reece
Spangles McNasty and the Tunnel of Doom Synopsis
Spangles McNasty is horrible to everyone and likes to do vile things like eat cold chips out of bins and pull faces at old ladies. And would you believe it, Spangles has inherited a rollercoaster called the Tunnel of Doom! But when Spangles and his bonkers friend Sausage-face Pete go to see it, they soon realise it's a good for nothing piece of junk. If they want to make any lovely money from it, they'll need to do some hard work and repair it. Spangles won't stand for that, and soon his devious mind-cogs are a-whirring, and he comes up with a dastardly plot to get rich quick. Yet again, it's up to local boy Freddie Taylor to chase Spangles on the rickety old rollercoaster and stop him in his tracks!
Spangles McNasty and the Tunnel of Doom Press Reviews
'Skullduggery, thievery and anarchic humour in a heavily illustrated tale for fans of Mr Gum' The Bookseller
If you loved this, you might like these...
CHECK OUT OUR INDIE AND SELF PUBLISHED BOOK REVIEW AND PROMOTION SERVICE
Read More
×