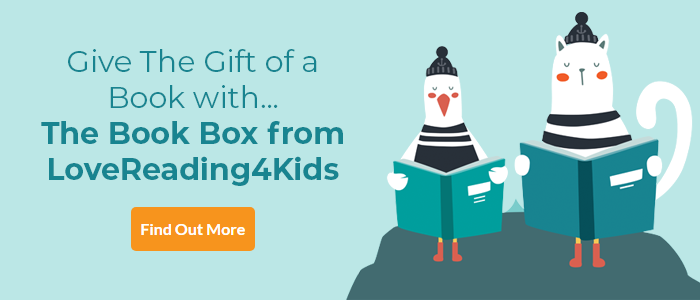 The Barefoot Book of Children Review
Innovative and inclusive, The Barefoot Book of Children empowers young readers to learn about the different lives of children around the globe. Whilst being gently encouraged to ponder their own place in the world - the sights and sounds, the place they live - this beautifully illustrated book takes them on a journey to other children throughout the world inviting comparisons and further thoughts about differences. This is a wonderful celebration of all the things that make us unique and different, yet expresses how each individual is just the same in their hopes, fears and dreams and the fact that they all have a story to share. This is a very important book to share with children and perfect for raising a gentle discussion about diversity. ~ Shelley Fallows
A Piece of Passion from the Publisher:
You're a part of the world, and a world all your own.
That's the one fact that The Barefoot Book of Children co-author Kate DePalma wants to pass on to her young daughter ? and the idea that sparked Children.
Co-authors DePalma and Tessa Strickland penned the book's simple, poetic text over the course of a few spring days in Oxford. To ensure that the text and illustrations would be as sensitive as possible, the co-authors then consulted with an entire team of specialists, including a child development expert and the diversity specialists at Inclusive Minds. They were also delighted to commission David Dean, the illustrator of the bestselling Barefoot Books World Atlas, knowing that he'd do the meticulous research the project required.
The result - DePalma and Strickland's beautiful book will pass on incredible wisdom to children everywhere - children who, one day, may build a better, kinder world.
To order direct through Barefoot Books please click here.
The Barefoot Book of Children Synopsis
Empower tomorrow's global citizens to grasp today's critical social issues with The Barefoot Book of Children. Hand-painted illustrations and straightforward text directly engage the reader, inviting children to ask themselves: How do other children live? How are we different? And most importantly: How are we alike?
The Barefoot Book of Children is a playful, powerful and thought-provoking celebration of both the big ideas and the everyday moments that reveal our common humanity and tie us all together.
The Barefoot Book of Children Reader Reviews
Kids love to read and so in addition to the review by one of the Lovereading4kids editorial experts some of our Lovereading4kids Reader Review Panel members were also lucky enough to read and review this title. You can read their full reviews by clicking here.
Emma, Sam (age 6) and Jack (age 5) Radford - 'Even from the cover, we could see that this was a beautiful book...Diversity is shown in all different shapes and forms, encouraging tolerance and, even better, respect. I will be recommending this far and wide. A really special book!'
Sam Briggs (and mum), age 7 - 'Wonderful, rich illustrations, very informative and beautifully laid out. However, we found there was a little too much information for my child to absorb, especially in one sitting.'
Mrs Dewsbury - 'A wonderful book about different people in the world. Great for sharing with a class to teach about the world. As a teacher I think this book is wonderful.'
Rob, age 7 - 'A truly beautiful educational picture book. My son was wowed by this colourful picture book. He was mesmerized by all the different cultures and faces.'
James McNichol, age 7 - 'There are lots of books like this one but this is the best I've seen. It's big, bold, colourful, and jam packed full of discussion prompts for you and your child. Brilliant.'
Rebeca Urquhart, age 7 - 'I think that The Barefoot Book of Children is good because it has a lot of fun information about all the other children in the world.'
Bethany Urquhart, age 10 - 'This book is very good and also is child-friendly with lots of colourful pictures and it is lovely.'

The Barefoot Book of Children Press Reviews
"I feel the world becomes a better place for each child who reads [The Barefoot Book of Children] or has it read to them" — Sir Tim Berners-Lee, inventor of the World Wide Web
"This is a book to engage all children, but also one that includes all children. So much more than just a cursory nod towards diversity, it successfully celebrates both the commonality and the differences with huge skill, acknowledging us all as equals... The result is a beautifully comprehensive and thought-provoking picture of the many different ways in which people live around the world. A book to dip into time and time again; a treasure trove of discussion topics, but also an aesthetic delight" — BookTrust
"A lyrical exploration of humankind that strikes a lovely balance between celebrating individuality while recognizing the rewards of community" —Publishers Weekly, Starred Review
"More than just an exploration of our commonalities, The Barefoot Book of Children is an affirmation of our inherent dignity as human beings" — Caryl Stern, President & CEO, U. S. Fund for UNICEF
"Definitely add this to the mix to create interested world citizens" — Kirkus Reviews
If you loved this, you might like these...
All versions of this book
About Tessa Strickland, Kate DePalma
Tessa Strickland was brought up in rural north England, the second of five children, frequently exploring the local woods and fields on her pony. Tessa co-founded Barefoot Books with Nancy Traversy in the early 1990s, and has gone on to create many highly acclaimed children's books, including the numerous books she has written as Stella Blackstone. She is also mother to three adult children, a yoga practitioner and a licensed psychotherapist. Tessa now lives and works in Somerset, southwest England, where she no longer has a pony but makes up for it by owning a handsome black-and-white rocking ...
More About Tessa Strickland, Kate DePalma