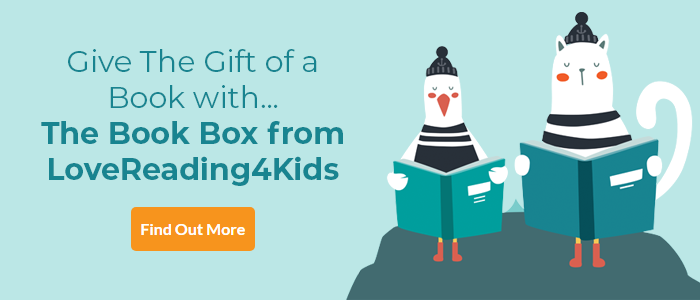 LoveReading View on Artie Conan Doyle and the Gravediggers' Club
Ingenious and atmospheric adventure story starring a young Arthur Conan Doyle
Sending its young protagonists creeping round Edinburgh's graveyards at dead of night and posing all sorts of mysteries for them to solve and codes for them to decipher this new junior detective series will thoroughly satisfy young devotees of the genre. Artie and his reluctant partner-in-crime-solving Ham encounter ghostly presences, a terrifying hound and the mysterious and decidedly sinister Graveyard Club. It all makes for edge-of-the-seat reading, lightened by regular doses of humour, and Sherlock Holmes fans will enjoy picking up the references to Conan Doyle's stories (Harris has imagined Artie as the author as a young boy).
This is one to recommend to fans of Robin Stevens's Murder Most Unladylike series and Katherine Woodfine's The Sinclair's Mysteries as well as young Sherlockians.

We've got some great stuff related to this book in our KidsZone.
Head over there and check it out now.
Artie Conan Doyle and the Gravediggers' Club Synopsis
One day Arthur Conan Doyle will create the greatest detective of all -- Sherlock Holmes. But right now Artie Conan Doyle is a twelve-year-old Edinburgh schoolboy with a mystery of his own to solve. While sneaking out to explore Greyfriars Kirkyard by night, Artie and his best friend Ham spot a ghostly lady in grey and discover the footprints of a gigantic hound. Could the two mysteries be connected? These strange clues lead them to a series of robberies carried out by the sinister Gravediggers' Club and soon they find themselves pitted against the villainous Colonel Braxton Dash. Will Artie survive his encounters with graveyards and ghosts in the foggy streets of nineteenth century Edinburgh -- or will his first case be his last?
Robert J. Harris, author of The World's Gone Loki series and William Shakespeare and the Pirate's Fire, brings the young Conan Doyle to life in this ingenious detective story full of twists, turns and clever reveals.
Artie Conan Doyle and the Gravediggers' Club Reader Reviews
In addition to our Lovereading expert opinion some of our Lovereading4kids Reader Review Panel members were also lucky enough to read and review this title. You can read their full reviews by clicking here.

Zoe Basson, age 10 - 'I found this book intriguing, exciting and unexpected.'
Ellen Hall, age 8 - 'I loved this book and couldn't put it down. It has mystery and suspense, which is my favourite type of book!'
Isaac East, age 11 - 'It is a gripping read that makes you don't want to put down.'
Lewis Briggs, age 11 - 'A great adventure full of excitement, thrills and chills....but will the mystery be solved?'
Llew Harrison, age 11 - 'AMAZING! A great balance of description, action, adventure and mystery while still being jam packed full of awesomeness. Harris is an amazing author and I will definitely read more of his books.'
Hector Davey, age 12 - 'It was funny exciting and every page was thrilling. It had the right amount of humour and thriller. I would recommend this book to every one!'
Nico Spahia, age 11 - 'This great book is an interesting mystery story which has many twists and turning points including some scary parts! You'll want to finish the book straightaway!'
Ross O'Gorman, age 11 - 'In this thrilling mystery, we meet the author of Sherlock Holmes, as a young boy. Artie and his friend Ham are soon caught up in an adventure that involves villains, eerie graveyards and treasure.... I will definitely read Artie's next adventure.'
Sue Wilsher - 'The first in a series of stories about the young Artie, The Artie Conan Doyle Mysteries are sure to be very popular with those looking for a fun and exciting read.'
Harsh Budhdeo, age 10 - 'Captivating and a great adventure.'
Bea Whithear, age 10 - 'It's a great mystery that only unravels at the end. Each chapter ended with me wanting to read on. I would give it a 9/10.'
James, Year 7, Thorp Academy - 'What really kept me reading was the setting/mood of it. I would give this book a rating of 5/5 and it is a fairly long read so there are plenty of pages to read and enjoy!'
Iulia Motoc, age 10 - 'The Gravediggers Club is great for readers who enjoy solving a good mystery. I enjoyed looking for clues about the mystery. I hope to read another one of these books with Artie and Ham.'
Emily Yates - 'The Gravediggers Club is a gripping mystery story set in Victorian Edinburgh, the perfect place for suspense, mystery and of course giant, blood-thirsty hounds who have a strange love of biscuits.'
Artie Conan Doyle and the Gravediggers' Club Press Reviews
'This exciting tale follows the fictional adventures of a young Arthur Conan Doyle (author of the Sherlock Holmes books) & his mate Ham. When graves are robbed all over Edinburgh with the bodies being abandoned later he deduces that the crooks must be after something else the graves might contain. With several nods to the original stories this is a hugely enjoyable crime mystery which this huge Holmes fan absolutely loved.' Lara Mieduniecki, Blackwell
'I LOVED IT! As a fan of the original Sherlock Holmes books I thought the characterisation of these books were spot on! ... Yet at the same time they didn't lose their own identity and had their own character quirks. There are also lots of other nods to the original tales which both serves to please any Holmes fan but does not take away from the books individuality and enjoyment so any Holmes novice would be able to enjoy them for their own. A perfect combination of a classic mystery and a new adventure.'
Sharleen Creasey, Seven Stories

'Even as an adult I liked this story and hope more will be coming out. I'm particularly looking forward to getting my son to read this so we can talk about the story. It was just very refreshing to be able to find something for my son that he can read which is both fun and has an educational tone to it by teaching kids to be more observant.'
Artistic Bent blog
If you loved this, you might like these...