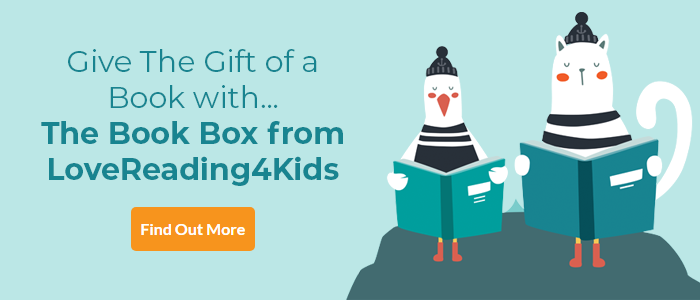 The Journey Review
Haunting and powerful visual storytelling which illuminates the plight of families running from oppression. Invaluable
One of Our Books of the Year 2017 | Winner for the 2017 Klaus Flugge Prize | Winner of the UKLA 2017 Book Award | Shortlisted for the CILIP Kate Greenaway Medal 2017 and awarded the Amnesty CILIP Honour
A powerful picturebook which teacher judges described as "taking children to new experiences outside their own".
What is it like to have to leave everything behind and travel many miles to somewhere unfamiliar and strange? A mother and her two children set out on such a journey; one filled with fear of the unknown, but also great hope.
Other Info
Francesca Sanna has won the 2017 Klaus Flugge Prize for the most exciting and promising newcomer to children's picture book illustration. She won for her book The Journey (Flying Eye Books), which tells the story of a mother and her two children fleeing war at home to find a new life in another country. Sanna was inspired to create the book after meeting two young girls in a refugee centre in Italy. She interviewed many more refugees after that, incorporating their stories into her book.
'The shortlist featured five skilful and talented illustrators but The Journey is the most inventive and original of all the entries', said judge Axel Scheffler, 'The fear the family experiences is strongly expressed in the graphic language of the book which is beautifully designed. The stylish drawings are varied and yet consistent.'
Chair of the judges, Julia Eccleshare said: 'Francesca's subject in The Journey is war and its devastating effect on families caught up in it. Through words and pictures working perfectly together she tells her story in a way that will move all readers whatever their age. Over his long career, Klaus Flugge has always been ready to publish ground-breaking books, and many of those, though deemed challenging on publication - Not Now Bernard by David McKee for example - are today recognised as classics. It is fitting that the prize in his name is this year going to Francesca for The Journey and we are all excited to see what she does next.'

Francesca Sanna said: 'I was incredibly honoured to see The Journey shortlisted for the Klaus Flugge Prize, together with the other four stunning books. To learn that my book had been chosen as the winner was really overwhelming. I am so grateful to the jury for this prize, which will help me continue doing the work I love, focusing on topics I deeply care about.'
Mark Hendle, Managing Director of Andersen Press said: 'Though only in its second year, the Klaus Flugge Prize already feels an established and important part of the children's book world and we are delighted at the interest and support it has received. We were pleased too that this year's shortlist was so international, with illustrators from three different continents represented. Klaus has always sought out talent from across the world, and that is part of what makes him such a successful and influential publisher.'
The Journey Synopsis
"I look up to the birds that seem to be following us. They are migrating just like us. And their journey, like ours, is very long, but they don't have to cross any borders."
Based on her interactions with people forced to seek a new home, and told from the perspective of a young child, Francesca Sanna has created a beautiful and sensitive book that is full of significance for our time.
If you loved this, you might like these...