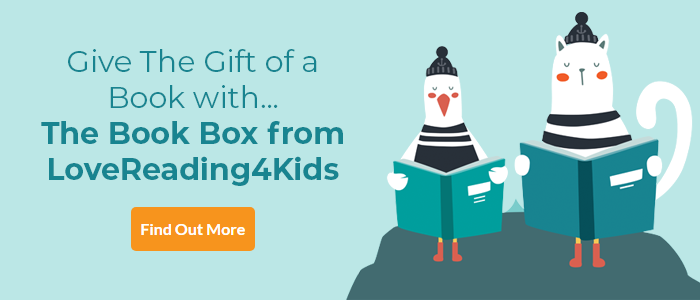 I Funny: School of Laughs Review
One of our Books of the Year 2018 | June 2017 Book of the Month | In a nutshell: more fast, funny, heavily illustrated adventures with everyone's favourite junior comic
Lots has happened since Jamie Grimm's first appearance in I Funny. Then he was a would-be stand-up comic, now he's an established star with his own TV sitcom. Some things haven't changed however, he's still got an implacable enemy in his cousin, Stevie Kosgrove, especially when Stevie sees how he's represented in Jamie's sitcom. Back at middle school, can Jamie avoid Stevie, sort out his uncle's Frankie's love life, save the school library, and still keep his audience laughing? No matter how wild and wacky the action, Jamie's presence and distinctive voice hold it all together and this is another sure-fire page-turner. Laughs and plot twists can be taken for granted, but Patterson makes sure the story delivers on character too, and the chance to see the world through someone else's eyes. ~ Andrea Reece
I Funny: School of Laughs Synopsis
Teaching other kids how to be funny is the toughest gig that Jamie Grimm has ever had, and with the highest stakes. If he fails, his school library will be shut down for good! Even though he has a national contest trophy and a TV show under his belt, Jamie Grimm isn't one to sit back and relax. When his school has a major funding crisis, Jamie hits on a bright idea to save the day - a comedy class for the other students. Little does he know that making jokes and teaching jokes are two very different things...and he's only good at one of them. With the fate of his school's library on his shoulders, Jamie has to dig deep to see if he has what it takes to succeed at his most difficult challenge yet.
Find lots of news and fun activities on James Patterson's Middle School books here.
I Funny: School of Laughs Press Reviews
Praise for the Middle School series:
"An excellent read" The Guardian Children's Website on Middle School: Lost in London
"A great pick for reluctant readers" Amazon.co.uk reviewer on Middle School: Ultimate Showdown
"Middle School is my favourite set of books" Amazon.co.uk reviewer on Middle School: How I Survived Bullies, Broccoli and Snake Hill
If you loved this, you might like these...