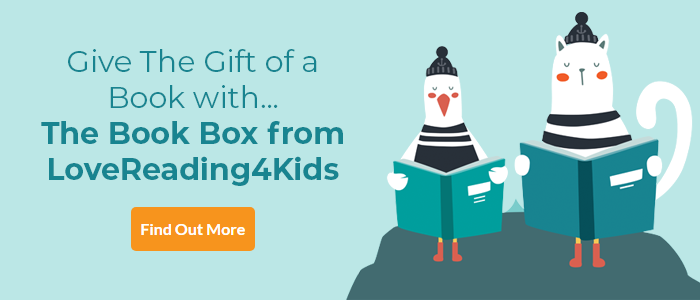 My Name is Not Refugee Review
Winner of the 2018 Klaus Flugge Prize | Longlisted for the UKLA 2018 Book Award | June 2017 Book of the Month
Simple enough for the youngest child to understand and certain to prompt feelings of empathy in readers of all ages this timely story follows a young boy as he sets out from his home to find somewhere safe to live. "Remember, only take what you can carry", says his mum, and "What would you take?" asks a highlighted line of text, the first of a series of questions that puts the reader in the little boy's shoes. While the dangers and difficulties of the boy's long journey are made clear through words and the stark, rather beautiful pictures, there's still room for play and adventure, which makes the boy's experiences more real and recognisable for youngsters. It ends on a note of hope, but we still feel we've made that frightening journey into the unknown.
Other Info
A Piece of Passion from Mairi Kidd, MD of Barrington Stoke: "It's always inspiring to visit the Anglia Ruskin CSA stand at Bologna and this year especially so - My Name is Not Refugee drew me back again and again. It's so perfectly pitched for young children, focusing on the aspects of life and routine that are so important for under 5s and asking the reader to reflect on how these might be affected by tremendous upheaval. The effect is to reduce distance and to emphasise that this is a human tragedy we cannot ignore."

A message from the author, Kate Milner: "The idea for this book came to me while driving home from Cambridge one evening. My daughter, who works in a school, had told me that the children in her class were asking her about the refugee crisis… They didn't understand what was being discussed in the news and she had nothing to show them. I asked myself if there was anything I could do and by the end of the journey the book was clear in my head. It's a story which asks children from a safe, comfortable background to think about what it must be like to leave your home and make a journey into the unknown."

Klaus Flugge Prize Judge, Children's Laureate Lauren Child says: "The questions My Name is Not Refugee asks us to consider help us to think ourselves into someone else's shoes. And the illustrations do just what they should, allowing the reader time to contemplate the predicament of the storybook child, a chance to imagine and to empathize."
My Name is Not Refugee Synopsis
A young boy discusses the journey he is about to make with his mother. They will leave their town, she explains, and it will be sad but also a little bit exciting. They will have to say goodbye to friends and loved ones, and that will be difficult. They will have to walk and walk and walk, and although they will see many new and interesting things, it will be difficult at times too.
A powerful and moving exploration that draws the young reader into each stage of the journey, inviting the chance to imagine the decisions he or she would make. From the winner of the V&A Student Illustration Award 2016.
Brand-new imprint The Bucket List brings new voices and provocative, socially-aware storytelling to young UK audiences.
If you loved this, you might like these...