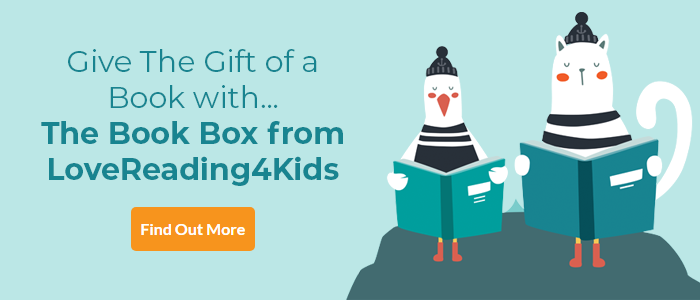 Reborn Review
This feverishly fast-paced apocalyptic thriller, sequel to Remade, packs a seriously strong pathological punch. It's eighteen months on from the horrific events recounted in Remade ("People dying in the goddamm street", flesh coming away from their bones "like casserole beef from a T-bone") and it looks like the devastating virus has been killed off. A further lifeline is thrown when Leon and Freya, "a pair of lonely scavengers", see a message bearing news that civilian and naval vessels are waiting for survivors in Southampton, with medical and emergency supplies aboard. While "glass-half-empty type" Leon reckons that this rescue ship news might be old, "always upbeat, always optimistic" Freya thinks it's worth investigating. But it's not long before their worst nightmare re-rears its unimaginably ugly head…The virus is back, reborn in an evolved state with even greater powers of intelligence. The fight is on, and the stakes could not be higher.
Ideal for fans of Darren Shan's Zom-B books, and shows like The Walking Dead, this pithy page-turner is sure to set readers' heart a-pounding and brains a-boggling. It's tense, taut and tantalisingly twisty throughout, and the action couldn't be more in-your-face-thrilling. ~ Joanne Owen
Reborn Synopsis
Eighteen months have passed since the events of REMADE. Leon and Freya have seen no sign of the virus, clinging on to the hope that two hard winters may have just killed it off. When news of a rescue ship arriving off the coast comes in, the pair are on the move once again. But all is not as safe as it seems. The virus has been busy. It has learned and evolved. And now it is reborn...
Reborn Reader Reviews
Some of our Lovereading4kids Reader Review Panel were lucky enough to read and review the first in this series, Remade. You can read their full reviews by clicking here.
Edel Waugh - 'Terrifying and thought provoking and guaranteed to keep you up at night reading to the very last page!'

Humaira Kauser, age 18 - 'Remade reminded me a little bit of The Maze Runner and CW's Containment but had an extra edge and thrill...gripping, hard to put down and gave me a thrill that isn't easy to forget.'

Phoebe Allen - 'A book that gets your heart racing, your brain working overtime and your heart hoping that our world never experiences the horror of Scarrow's imagination!'
Izzy Read, age 15 - 'Remade is suspenseful, heart wrenching and screaming for a sequel.
Reuben Cobb, age 13 - 'This book is very tense and always made me want to read more...what a wonderful thriller.'
Eloise Mae Clarkson, age 14 - 'This book is full of plot twists which were a shock. I hope there will more books to follow the story.'
Jess Anderson, age 13 - 'A high paced, very topical book which was impossible to put down...absolutely fantastic.'
Sophia Ufton - 'What a fantastic story, the plot was amazing! I loved reading this book and hope the author does more.'
Mariam Ahmed, age 18 - 'so creepy and convincing that I awoke in the dark of the night with images of those scuttling crustaceans at the forefront of my mind.'
Khadijah Ahmed - 'This book has filled the gap other apocalyptic treats, such as The Last of Us and I Am Legend, left in my life.'
Phoebe Doherty-Ozobiane, age 14 - 'By far one of my favourite apocalyptic novels with plot twists and unholy cliffhangers at every turn...5 out of 5.'
Lauren Coffman, age 16 - 'I loved this book, and couldn't put it down. The characters were interesting, the story was thrilling and Scarrow's writing, as well as the science behind it made it feel extremely real.'
Reborn Press Reviews
Praise for Remade:
A superb doomsday thriller for children - this is Stephen King suitably toned down for younger readers - edge of your seat stuff, brilliantly written... -- Books Monthly
Tingling with tension, super-charged and fast-paced, there won't be a second to lose until the last page has turned... -- Pam Norfolk Lancashire Evening Post
Crisply and confidently written and never less than compelling even in its ickier sequences, Remade is unreservedly recommended - but for youngsters and adults with strong stomachs and sturdy constitutions only Starburst Magazine
Remade was an addictive, intense book that I just could not put down. A great start to the series, and you can bet I'll be looking for a copy of book 2 when it comes out! -- Geeky Zoo Girl Blog
The theme of survival in a post-apocalyptic world is a familiar one but the twists in this story, which is packed with contemporary detail and just enough real science to validate it, make it so close to convincing that even cynical readers may be unnerved. -- BookTrust
If you loved this, you might like these...