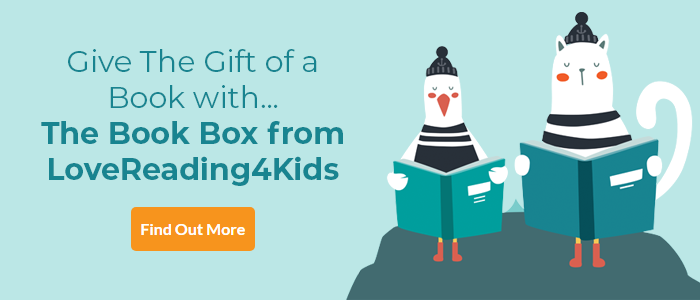 The Scattering Review
In a nutshell: gripping adventure that keeps readers tense and guessing
As revealed in the first book in this spell-binding series, Wylie is one of a group of people known as Outliers, able to read people's emotions and intentions. It's a gift that's already brought her into danger and in this new episode she's even more exposed: there are creepy government agents tracking her, and she finds herself under lock and key more than once. And Wylie has other things on her mind too, like working out what really happened to her mother, apparently killed in a car crash. Wylie is a terrific central character, tough and determined, and her punchy first person narrative combined with the rising tension makes this unputdownable reading. ~ Andrea Reece
The Scattering Synopsis
Wylie, trust your instincts. The line goes dead...Wylie may have escaped the isolated camp in the woods, but she is far from safe. The only way to protect herself is to understand her strange abilities as an Outlier, fast. But allowing herself to read other peoples' emotions isn't just difficult, it's dangerous. And Wylie isn't the only one at risk.
Ever since they returned home, Jasper has been wracked with guilt. He can't let go of the blame he so desperately feels, especially when someone has been taunting him with reminders of it. Wylie and Jasper would do anything for each other, but is their bond is strong enough to overcome demons from the past?
Amid this uncertainty and fear, Wylie is confronted with a choice. She was willing to do whatever it took to help Cassie, but is she prepared to go to the same extremes for complete strangers...even if they are just like her?
The nail-bitingly tense sequel to The Outliers by New York Times bestselling author Kimberly McCreight in which she raises the stakes of this heart-pounding series about secrets, betrayal and a group of people who are blessed - or cursed - with an incredible power.
The Scattering Reader Reviews
Some of our Lovereading4kids Reader Review Panel were lucky enough to read and review the first in this series, The Outliers. You can read their full reviews by clicking here.
Aimee Sweet, age 14 - 'McCreight has created a completely original, and I think truly incredible story that I'm sure will stay in my thoughts for a long while...Beautifully crafted, The Outliers is, without doubt, my 2016 favourite.'

Sophia Ufton - 'What a fantastic story, the plot was amazing! I loved reading this book and hope the author does more.'

Amy Laws, age 15 - 'Action packed and gripping- I flew through the pages of The Outliers.'
Natalie Hunter, age 14 - 'The Outliers was amazing, once I'd got into it I kept it by my side at all times...I love our main characters and their back stories especially how Wylie recounts moments from her past for us.I absolutely loved it!'
Izzy Read, age 15 - 'An interesting, emotional YA thriller that I finished in under 12 hours: I couldn't think of anything better!'
Nichola Greig-Wills - 'It allows you to explore your own imagination and provokes thought about the storyline which is strangely believable!'
Emma Hughes - 'I really enjoyed this book, it's an adventurous plot with lots of exciting twists and turns. A real page turner.'
Edel Waugh - 'This book had it all... mysterious road trip, missing friend, mental illness and lies, which is why I read this in one sitting.'
Charnell Vevers - 'As the first book in a new YA series this book will leave you desperate to get your hands on the sequel.'
Lauren Coffman, age 16 - 'Kimberly McCreight's writing in this book is amazing, and manages to successfully convey the atmosphere, tension and mystery throughout.'
Phoebe Doherty- Ozobiane, age 14- 'I'll be honest, the beginning of The Outliers kind of bored me. It was slow and in between flashbacks was very cliché and illogical.'
The Scattering Press Reviews
Courage against formidable odds make this an un-put-downable thriller. Kirkus
Praise for The Outliers:
A spellbinding thriller that keeps you guessing until the very last page. Sara Shepard, bestselling author of Pretty Little Liars
The Outliers is a fast-paced, emotional, and darkly compelling novel with an ending that works like a catapult. I can't wait to find out what McCreight has hidden up her sleeves! Julianna Baggott, bestselling author of Harriet Wolf's Seventh Book of Wonder and the Pure trilogy
Original and wholly addictive, The Outliers is a heart-pounding mystery that will leave readers desperate for the next book. Suzanne Young, bestselling author of The Program
McCreight's book is an edge of the seat page turner. Her ability to get at the core of what it means to be a friend, a girl, a human being in this society is at once thoughtful and dead on. Jacqueline Woodson, National Book Award winning author of Brown Girl Dreaming
McCreight keeps readers guessing as Wylie gets tangled in a web of lies, betrayal and dangerous secrets. And it is on only the beginning. NY Daily News
If you loved this, you might like these...