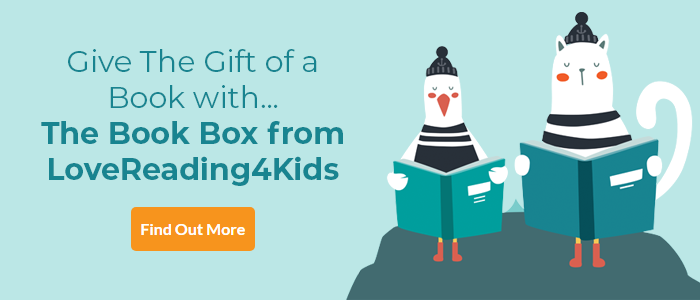 LoveReading View on Thornhill
Sad, chilling ghost story told through words and pictures
UKLA Longlist Book Awards - 2019 | Shortlisted for the CILIP Kate Greenaway Medal 2018
Two lonely girls are at the heart of Pam Smy's strikingly told gothic story. Mary lives at Thornhill, an old mansion turned children's home and is cruelly tormented by one of the other girls. Mary is selectively mute and we read her story through her diary entries as well as in the wordless, full page monochrome illustrations. Ella's story is told entirely through the illustrations. She has just moved in nearby and we work out that her mother is dead. When Ella sees Mary in the grounds of Thornhill a friendship develops though by then Ella and reader both know that Mary is a ghost. Heartbreakingly sad and thoroughly chilling at the same time, this is an unforgettable read; powerful, atmospheric, skilfully paced, Pam Smy's illustrations pull the reader into the creepy Thornhill world.
Thornhill Synopsis
As she unpacks in her new bedroom, Ella is irresistibly drawn to the big old house that she can see out of her window. Surrounded by overgrown gardens, barbed wire fences and 'keep out' signs, it looks derelict. But that night, a light goes on in one of the windows. And the next day she sees a girl in the grounds. Ella is hooked. The house has a story to tell. She is sure of it. Enter Thornhill, Institute for Children, and discover the dark secrets that lie within.
But once inside, will you ever leave?
Thornhill Press Reviews
'Pam Smy has created a wonderful piece of work in 'Thornhill'. The drawings are full of atmosphere, the words are full of tension and emotion all the more powerful for being so sparingly revealed. This is in one sense a classic English lonely-child-and-garden story, in the tradition of Frances Hodgson Burnett and Philippa Pearce'
in another it's a ghost story in another it pays tribute to the dark-sinister-house genre most famously seen in Hitchcock's Psycho. But it's also a story of friendship and courage and of the power of black-and-white images. I think it's terrific.' - Philip Pullman
If you loved this, you might like these...