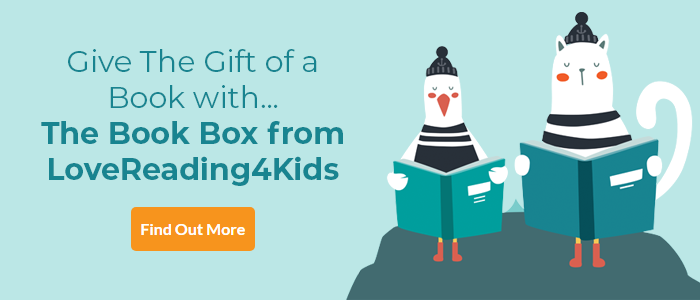 The Ways of the Wolf Review
Beautifully striking artwork and a totally absorbing lyrical and informative text ensures that this is a book to be picked up again and again
Whether as villains in fairy stories or heroes of ancient myth, wolves have a special role in our imaginations, and this handsome information book will further inspire and intrigue the young. Inviting readers to decide whether wolves are "beautiful or bloodthirsty", it describes their lives in great detail, from pack life and behaviour to physical appearance as well as facts on geographical distribution, food and how they raise their young. It acknowledges our fear and fascination but gives readers real insight into wolves' actual lives. Jonathan Woodward's cut paper and collage illustrations are beautiful to look at and wonderfully atmospheric, and complement the text perfectly.
The Ways of the Wolf Synopsis
The wolf stalks the wilderness and our own imaginations. Uncover its mysteries in this beautifully written non-fiction picture book. Majestic and fierce, proud and strong, the wolf has always been a source of fascination - and fear. It remains one of the most misunderstood of all creatures, frequently cast as our mortal enemy. The truth is that wolves and humans are more closely connected than we dare to admit. With beautifully lyrical language, Smriti Prasadam-Halls explores the lightning speed, echoing howl and family life of these mysterious animals, revealing astonishing facts and overturning misconceptions as she does so. Wildlife illustrator Jonathan Woodward brings the creatures to life with breathtaking papercut collage artwork. This is non-fiction storytelling at its very finest. The Ways of the Wolf has been endorsed by the UK Wolf Conservation Trust.
The Ways of the Wolf Press Reviews
This is one of the most comprehensive, beautifully written children's natural history books about wolves that we have read. The outstanding illustrations by Jonathan Woodward bring the text to life and draw you into the fascinating world of the much misunderstood wolf. The book completely dispels the myths, legends and fears about wolves and reminds us of the need to protect these wonderful animals and their environment. -- Wendy Brooker UK Wolf Conservation Trust



If you loved this, you might like these...
CHECK OUT OUR INDIE AND SELF PUBLISHED BOOK REVIEW AND PROMOTION SERVICE
Read More
×