Jonathan Woodward - Illustrator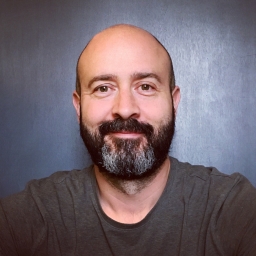 About the Illustrator
Jonathan Woodward is an environmentally friendly wildlife and natural history illustrator creating artwork for a wide range of clients, from children's non-fiction to zoos and aquariums. He works in a cut-paper collage style, both with recycled magazines and digitally.
Featured books by Jonathan Woodward

7+ readers
9+ readers
In these challenging times for our planet, children feel a particular pressure to take action. This book offers them the information they need to understand the issues as well as ideas and advice on the steps they themselves can take to improve things. It's practical and pragmatic, reassuring and inspiring. Written in partnership with environmental charity ClientEarth it's particularly good on how mass democratic campaigns like petitions can really make a difference, stressing to young readers that individual voices all count. It's also packed with ideas for things they can easily do now, whether that's recycling more or growing your own vegetables. The information is clearly laid out and very easy to digest. As Brian Eno explains in his introduction, becoming a Guardian of the Planet needn't be as daunting as it sounds, especially if we all work together.

7+ readers
9+ readers
Whether as villains in fairy stories or heroes of ancient myth, wolves have a special role in our imaginations, and this handsome information book will further inspire and intrigue the young. Inviting readers to decide whether wolves are "beautiful or bloodthirsty", it describes their lives in great detail, from pack life and behaviour to physical appearance as well as facts on geographical distribution, food and how they raise their young. It acknowledges our fear and fascination but gives readers real insight into wolves' actual lives. Jonathan Woodward's cut paper and collage illustrations are beautiful to look at and wonderfully atmospheric, and complement the text perfectly.
Twitter Updates
If this is your illustrator page then you can share your Twitter updates with your readers right here on LoveReading4Kids
Find out more
CHECK OUT OUR INDIE AND SELF PUBLISHED BOOK REVIEW AND PROMOTION SERVICE
Read More
×