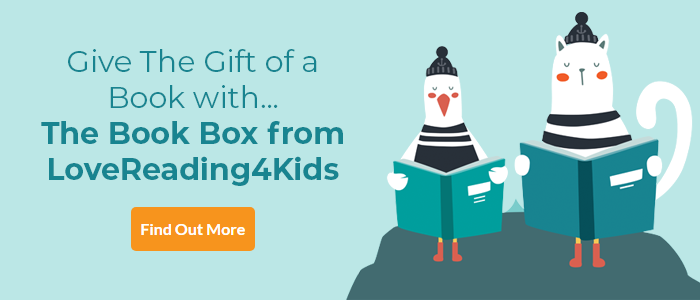 The Explorer Review
Winner of The Costa Children's Book Award 2017
After crashing hundreds of miles from civilisation in the Amazon rainforest, Fred, Con, Lila and Max are utterly alone and in grave danger. They have no food, no water and no chance of being rescued. But they are alive and they have hope. As they negotiate
the wild jungle they begin to find signs that something - someone - has been there before them. Could there possibly be a way out after all?
Inspired by an expedition the author made to the Amazon and Eva Ibbotson's Journey to the River Sea
The Costa Judges say: 'A masterful, delicious read from start to finish.'
Download a Teacher Resource pack from Blooomsbury Children's Publishing, based on The Explorer. A modern classic of an adventure that will not only transport you away from the classroom to the Amazon, but also spark the imaginations of all of the young explorers in your class. (And yes, we know there are many!) The lessons in this pack serve as a mini scheme of work with literacy objectives, providing material for five or more KS2 lessons – perfect for classes of any ability in years five to six. Even better, the final outcome of these lessons is for each child in your class to let their creative talents loose and produce some writing of their own – following in Katherine Rundell's adventurous footsteps!
The Explorer Synopsis
From his seat in the tiny aeroplane, Fred watches as the mysteries of the Amazon jungle pass by below him. He has always dreamed of becoming an explorer, of making history and of reading his name amongst the lists of great discoveries.
If only he could land and look about him. As the plane crashes into the canopy, Fred is suddenly left without a choice. He and the three other children may be alive, but the jungle is a vast, untamed place. With no hope of rescue, the chance of getting home feels impossibly small. Except, it seems, someone has been there before them ...
The Explorer Press Reviews
Katherine Rundell just gets better and better. I loved The Explorer. On one level it's a very exciting adventure story of four children fighting for survival in the Amazon - but it's also saying profound things about human nature and love and loss Jacqueline Wilson
There's a gritty solidity to the horrors and the beauties, and a completely convincing depth to the characters, all of whom I loved. Katherine Rundell is now unarguably in the FIRST RANK Philip Pullman
I love every one of Katherine Rundell's stories, but she gets more assured each time - this was everything I wanted it to be and more. Read it! Kiran Millwood Hargrave, author of The Girl of Ink and Stars
A magnificent adventure Abi Elphinstone
The Explorer by @kdbrundell is the best Amazon adventure since Journey to the River Sea. A bold, beautiful celebration of hearts with claws Lauren St John
If you loved this, you might like these...