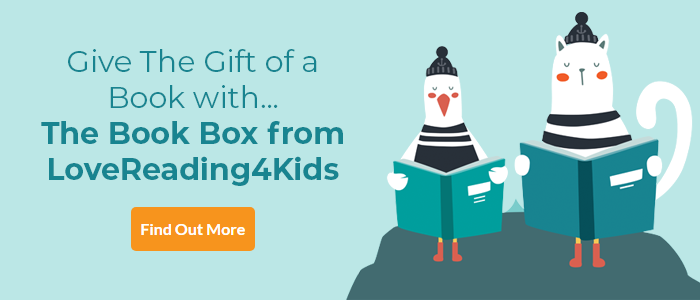 The Girl Who Saw Lions Review
A Julia Eccleshare Pick of the Month January 2018
An eye-opening book, The Girl Who Saw Lions (originally published as Abela) is the touching and profound story of two girls who apparently have nothing in common. The two girls tell their own stories. Abela, growing up in Tanzania, is surrounded by suffering. Her father has already died and now her mother and her baby sister are desperately ill. When they die too, Abela is sent off to England and an uncertain future as an illegal immigrant. Rosa, growing up in England, has everything she could possibly want. There is no reason why these two should become sisters. Their individual stories and the story of how they come together through adoption make a beautiful, satisfying and complete story. ~ Julia Eccleshare
Julia Eccleshare's Picks of the Month for January 2018
Ten Little Fingers and Ten Little Toes by by Mem Fox
Words and Your Heart by Kate Jane Neal
Emmeline and the Plucky Pup by Megan Rix
Whatever Next! by Jill Murphy
The Girl Who Saw Lions by Berlie Doherty
The Poesy Ring by Bob Graham
The Girl Who Saw Lions Synopsis
Two girls, from very different places, are brought together in a tale of loss, courage and family. Abela has lost everything, and now she must leave her home in Tanzania and flee to Britain. Rosa's struggling to cope with her mum's wish to adopt a child. When they are brought together, will Abela and Rosa ever be able to love one another like sisters?
From the Carnegie Medal-winning author Berlie Doherty, The Girl Who Saw Lions is a powerful and moving story, inspired by the author's visit to Africa.
The Girl Who Saw Lions Press Reviews
An involving, moving and, above all, relevant novel that ought to be in every school library in the land and put into the hands of as many children as possible Guardian
Excellent . . . what could be an unbearably sad tale is made compulsively readable by a writer of grace and skill -- Nicholas Tucker Independent
A very moving book and highly recommended Birmingham Post
The strength of the story is the author's empathy with all her characters, and her skill in engaging the reader with their feelings Books for Keeps
Well-written, with very real characters, this latest Doherty title is a heart-breaking yet ultimately hopeful examination of HIV/Aids, child trafficking and adoption The Bookseller
Touching and well-told story Publishing News
Beautifully written . . . Highly recommended for class reading School Librarian
An enticing narrative told in two parallel stories that converge in a satisfying ending School Library Journal
A fascinating read for young people with a social conscience Northern Echo
Doherty's story of a Tanzanian girl in search of a new family in Britain remains extremely topical -- Fiona Noble The Bookseller
If you loved this, you might like these...