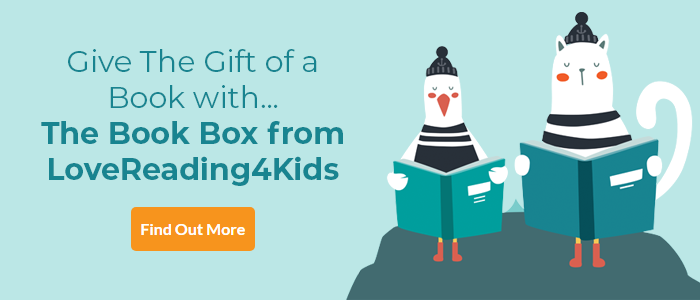 Race to Kangaroo Cliff Review
Exciting children's adventure story on a tall ship
Twins Ben and Fee will be the envy of children everywhere: their school is a tall ship and alongside ordinary lessons they learn seamanship and how to sail. No surprise therefore that there's plenty of opportunity for adventure, which in this latest episode actually takes place on land, although in Australia, the end point of their latest voyage. The action is pretty well non-stop, and in a satisfying sub-plot, some of the threats come from the actions of an unprincipled group of fellow-students. This is another thrilling adventure with an underlying message about fair-play and doing the right thing.
Race to Kangaroo Cliff Synopsis
Ben and Fee MacTavish and the rest of the School Ship Tobermory crew head down under to take part in a tall ships race, but after a good start the Tobermory runs aground after it drops out to rescue a local boy, Kimba, stranded on the rocks. When the ship's dog Henry disappears, Kimba helps Ben, Fee and their friends find him. But as the trail leads them deeper into the Outback, they begin to realize that a missing dog is the least of their problems. Who are the mysterious couple claiming to be flying doctors, and why are they interested in an abandoned mine?
Race to Kangaroo Cliff Reader Reviews
Some of our Lovereading4kids Reader Review Panel were lucky enough to read and review School Ship Tobermory, the first in this series. You can read their full reviews by clicking here.
Daniel Bisland age 8 & Alexander Bisland age 10 - 'We think you should CAST OFF AND SET SAIL ON THE TOBERMORY! This book was slow to start but had an exciting finish and we enjoyed it.'
Emily Yates, age 9 - 'The most fun, informative book I have ever read!'
Tomasz Hawryszczuk, age 10 - 'Lots of adventure contained in this book...I can't wait for the next book in this series.'
Alex Hall, age 9 - 'Ben and Fee both go to the School Ship Tobermory to learn to be sailors...I liked this book because of the descriptions which made me smile and made me use my imagination.'
Elliot Bateman age 7 - The School Ship Tobermory was easy to read but not much happens for ages so I got fed up.'
Edward Macklin, age 10 - 'School Ship Tobermory is an incredible book where Fee and Ben are joining the Tobermory and everything is great-except for Hardtack, Shark and Flubber, the school bullies...it is sheer perfection and deserves to win a gold medal.'
Emily Golding, age 8 - 'I enjoyed this book because of the excitement, the joy, the fear and most of all the way the author worded it perfectly and the illustrations were also perfect.'
Erica Motoc, age 9 - 'I very much enjoyed reading School Ship Tobermory...The setting attracts your imagination and is another reason why it makes you want to be a part of the book.'
Beatrice Whithear, age 8 - 'I really loved reading the School Ship Tobermory, I was a bit sad when I finished it and want to read it again already.'
Race to Kangaroo Cliff Press Reviews
There must be something about taking to the high seas, and writing for children, that has brought Alexander McCall Smith back to his best. The book bounces along charmingly' - Press and Journal, Book of the Week
'A lively adventure with an unusual setting' - Julia Eccleshare, lovereading4kids.co.uk
'Beautifully written ... This is a book we would strongly recommend to those looking for a story to read to their children or grandchildren, or for a book for slightly older children to read for themselves' - Undiscovered Scotland
'Exciting without being scary, this had me wishing I'd spent my schooldays on board a ship setting sail for the Caribbean!' - 4.5 STARS, The Book Bag
If you loved this, you might like these...