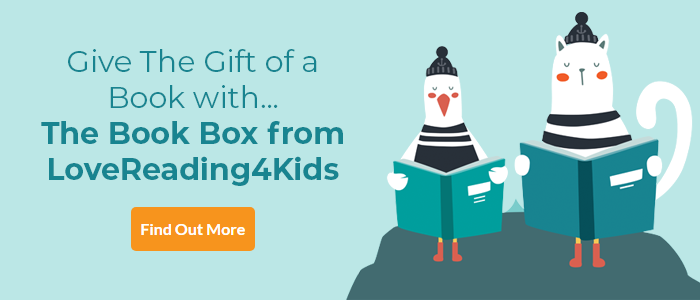 Only You Can Save Mankind Review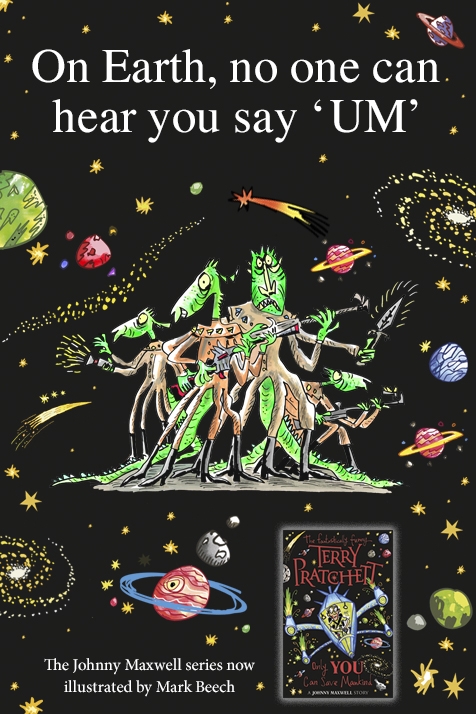 This is an absolutely cracking whiz-bang of a story. Set in an unreality, that is actually scarily real, it plays with your mind and really, really makes you think! Johnny Maxwell loves video games, while shooting invading spaceships, he finds himself contacted by an alien race, suddenly the game is real, can Johnny save the day? This is as valid today, as when it was first written in the early 1990's, though Terry Pratchett made some updates, along with an authors note in 2013. He explains that Only You Can Save Mankind was written during the first Gulf War when TV computer games about war were in their infancy, the news was showing constant, sometimes even live updates about the war, and so the lines between pretend and real were become very blurred indeed. Terry Pratchett excels in setting questions about mankind for you to ponder without you realising it, all the while enjoying a wild fantastical ride. No one else quite has his magical touch, his books are so witty, thoughtful and wise. Only You Can Save Mankind is the first in a quite spectacular trilogy and another must read from the the truly wonderful Terry Pratchett.
Only You Can Save Mankind Synopsis
Johnny Maxwell is just an ordinary boy - not smart, popular or rich. But he does love video games. And as his parents argue themselves out of a marriage, Johnny plays at becoming humanity's' last hope, shooting invading aliens out of a pixelated sky. Then comes a message from the last remaining alien spaceship: We Wish to Talk. And suddenly Johnny is thrust into the very real world of the video game, and comes face to face with an alien race that needs his help. Only Johnny can save them. And this isn't a game any more . . . The first book in the Johnny Maxwell trilogy.
Only You Can Save Mankind Reader Reviews
In addition to our Lovereading expert opinion some of our Lovereading4kids Reader Review Panel members were also lucky enough to read and review this title. You can read their full reviews by clicking here.

Emily Golding, age 10 ½ - 'If you don't know who Terry Pratchett is, here's a brief summary of how EPIC he is: he if fabulous, funny and totally WICKED!!! Seriously, you're missing out on a whole lot of funniness!'
Ethan Watkin, age 10 - 'I loved Only You Can Save Mankind as it mixes my favourite things, books and video games.This a great comedy action book and my favourite character was Big Mac who is funny. Great book. Loved it!'
Issie Ford, age 10 - 'It's an exciting book, chock to the brim full of characters who can literally pop out of nowhere.'
Toby Little, age 10 - 'Since the book was first published, video games have become a lot more realistic, but it would still be cool if you could just jump into one.'
Charlotte Dunn, age 10 - 'A thoughtful, yet funny story which reflects upon modern life for children.'
Oliver Lonsdale, age 10 - 'A great book for computer game lovers.'
Toby Nicholson, age 9 - 'I liked that this book started as a computer game in normal life but then it turned into a real-life adventure. It was a real page turner and I would definitely recommend it.'
Jessica Holmes, age 11 - 'Only You Can Save Mankind is a very good book. Johnny Maxwell lives an unusual life helping aliens, but with help from old and new friends, they manage it.'
Seren Daly, age 11 - 'This book is exciting and adventurous.'
Rob Anderson, age 8 - 'A very weird, but funny book.'
Ethan, age 7 - 'This book is really funny, with lots of jokes, and lots of funny spellings (Mummy says this is typically Pratchett!), it's really exciting and you can't wait to find out what happens next.'
James, age 11 - 'I think that Terry Pratchett is a good, reliable author as he can mix scary into funny while also including good morals for young children.'
Oscar Smith - 'Only You Can Save Mankind is a hilarious and gripping novel by well-known author Terry Pratchett...Guaranteed cries of laughter and joy ensue in this must have essential for bookshelves.'
Libby Bridgeman, age 10 - 'This is a good book for kids who like computer games.'
Only You Can Save Mankind Press Reviews
An impressively original book with its thrills and spills, its inventiveness, its wit and continuous readability Daily Telegraph
A wonderful new Pratchett-style fantasy: funny and thrilling enough for anyone who can read fluently Daily Mail
Funny and exciting Spectator
Terry Pratchett's funny, fast-moving story makes provocative reading for all computer game players . . . Makes a serious point out of a ridiculously comic example Children's Books of the Year
Everyone should read Terry Pratchett. Maybe it should be part of the National Curriculum? Families
If you loved this, you might like these...