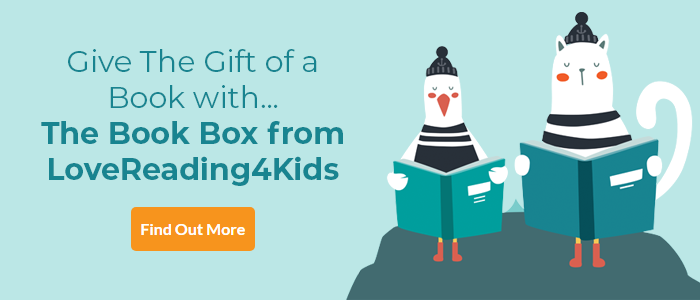 Iguana Boy Saves the World With a Triple Cheese Pizza Review
Can one boy and four iguanas save the world? You betcha
There might be a lot of superhero books around at the moment, but Iguana Boy proves that there's plenty of wear yet in the genre's cape, and a real twang to its underpants elastic! Dylan has given up on developing a superpower – particularly annoying as both brother and sister have one – when suddenly he discovers he can talk to his pet iguana, Paul, and indeed to all iguanas. It might not be the most obvious superpower, but when the Platypus Kid launches a bid for world domination, Iguana Boy is there to take her on. Dylan and his band of iguana sidekicks make great central characters and the story is told in a fun mix of text and tongue-in-cheek comic strip. Daft, original, funny and full of surprises, Iguana Boy is a real treat. Shelve next to My Brother is a Superhero, Hamish and the Worldstoppers and Kid Normal.

We've got some great stuff related to this book in our KidsZone.
Head over there and check it out now.
Iguana Boy Saves the World With a Triple Cheese Pizza Synopsis
Dylan has wanted a superpower for as long as he can remember, especially since his brother and sister have got really cool ones. But when his wish finally comes true, Dylan is MIGHTILY disappointed. For Dylan has become ... Iguana Boy. He can talk to Iguanas ... RUBBISH!
And when supervillain Celina Shufflebottom kidnaps all the superheroes in London, Dylan must work out how to use his new team of chatty iguanas to save the day. He's going to have to think outside the box, (the pizza box), if he's going to become the hero he's always dreamed of. If he's going to make Iguana Boy cool.
Iguana Boy Saves the World With a Triple Cheese Pizza Reader Reviews
Kids love to read and so in addition to the review by one of the Lovereading4kids editorial experts some of our Lovereading4kids Reader Review Panel members were also lucky enough to read and review this title. You can read their full reviews by clicking here.
Ollie Hopwood and Toby Hopwood, age 8 and 6 - 'We loved it! It is funny and adventurous and the Iguanas made Iguana Boy dress as a penguin just because they thought it would be funny. It was brilliant!'
Kai Daly, age 8 - 'It was so good I could hardly take my eyes away from it, the book was really thrilling...This book is the most addictive book I've read.'
Mark Dunn, age 7 - 'It is a very funny book with funny comic strip sections with cool drawings, they brought the story to life even more... This is a really different, imaginative and funny story - I enjoyed reading it.'
Huxley Glen, age 7 - 'This sounded like it was going to be a really good book but we were disappointed in it. We found it was hard to follow and not an easy read.'
Joshua Hyun Clifford, age 9, YLolfa Gcg Library - 'It is Epic in all ways.'
Isabel Yeon Clifford, age 7, YLolfa Gcg Library - 'I would recommend this book because it is funny and a good story. I give this book full marks and really want to buy it and add it to my collection.'
Daniel Bisland age 10 & Alexander Bisland age 12 - 'We recommend it to 8+ because it's easy to read, full of adventure and very funny. We can't wait to read the sequel.'
Prisha Yada, age 8 - 'A fantastic and interesting book about Iguana Boy Superhero. I liked this book as it is different and had an interesting writing style.'
Ethan Watkin, age 10 - 'Funny, action packed book that is fairly easy but very enjoyable to read. If you like Diary of Wimpy Kid and superheroes you will love this book...I hope there are more in the series.'
Emma Matthews, age 10 - Red Maid's Junior School - 'Iguana Boy is a fantastic book! If you're the person who likes adventure books you'll love it.'
Niamh Allerton, age 9 - Red Maid's Junior School - 'A very enjoyable book!'
James McNichol, age 8 - 'I'm sad to say that I didn't really enjoy this book and it took me a long time to read.'
Daniel, age 13 - 'I like this book because it has a lot of excitement in it and it is really funny.'
Iguana Boy Saves the World With a Triple Cheese Pizza Press Reviews
'HILARIOUS and so silly - superheroes, reptiles and pizza ... AWESOME, why didn't I think of that?!' Tom Fletcher
If you loved this, you might like these...