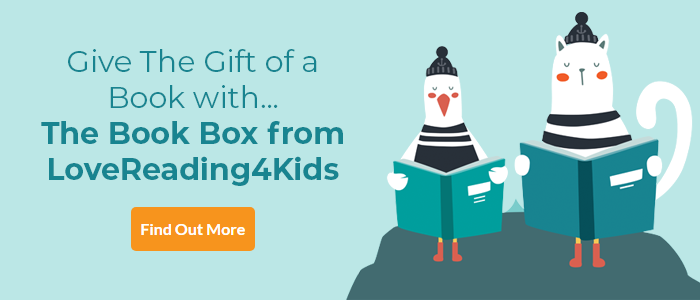 LoveReading View on I Have Lost My Way
April 2018 Book of the Month
A heart-wrenching and powerful YA story exploring themes of loss, love and discovery, from award-winning, bestselling author, Gayle Forman
The story is told over the course of one day with flash backs to the past to help us engage with the characters and understand what has brought them to this place and this moment in time. Through Harun we learn to understand love through his own loss and fears. The love he feels is alien and not acceptable within the society he lives in. He is ashamed, obsessed and utterly lost. Freya is a star in the making but is following a difficult path and is torn between the need for adoration and the 'friends' and sense of belonging she fears she will lose if she can no longer sing. Her lack of self-love is evident as she fears losing her voice will mean losing her place in the world and the acceptance she craves. Nathaniel is a tortured soul and his sadness pours from the pages as we slowly discover the tragedy that has driven him to New York. Each character is suffering their own pain and yet when they are brought together they find the strength to try a different path. But is friendship enough to heal the pain of the past?
This is a tender, sad and yet uplifting tale that shows the power of friendship in times when we feel desperate and unable to find a solution. Three strangers come together and show that strength can be found with each and every one of us no matter what our individual troubles may be. That we too can find our way to a life we truly deserve when we are true to ourselves. Beautiful, tender and very important, Gayle Forman has yet again captured a coming of age take that will fill you with hope, love and courage. ~ Shelley Fallows - You can also find Shelley here.
I Have Lost My Way Synopsis
A brand-new, heart-wrenching novel from the bestselling author of If I Stay and I Was Here, Gayle Forman Around the time that Freya loses her voice while recording her debut album, Harun is making plans to run away from home to find the boy that he loves, and Nathaniel is arriving in New York City after a family tragedy leaves him isolated on the outskirts of Washington state. After the three of them collide in Central Park, they slowly reveal the parts of their past that they haven't been able to confront, and together, they find their way back to who they're supposed to be.
Told over the course of a single day from three different perspectives, this is a story about the power of friendship and being true to who you are.
I Have Lost My Way Reader Reviews
In addition to our Lovereading expert opinion some of our Lovereading teen/YA Reader Review Panel members were also lucky enough to read and review this title. You can read their full reviews by clicking here.
Georgie Rowe, age 20 - 'Forman's characters seemed as if they've been lurking in the back of my mind, waiting to be unearthed, and have always existed.'
Olivia Tierney, age 20 - 'A beautiful story of fresh hope and new beginnings, I Have Lost My Way is a book you should treasure. It is a book that touches your heart and doesn't let you forget it! Highly recommended.'
Izzy Read, age 17 - 'Having not properly read a full book in months, you could say I had lost my way as far as reading goes. After having devoured this book in a matter of hours, it relit the fire, the hunger I have for reading.'
Humaira Kauser, age 19 - 'Honestly it doesn't matter whether or not you have read any of Gayle Forman's books before, you'd love this if you love a good book.'
Edel Waugh - 'I truly loved these three characters, my heart went out to each of them, each struggling and searching for something, seemingly in-vain, and finding just what they needed in each other, a friend and hope. I loved this! I recommend this for everyone to read.'
Francesca Hughes, age 16 - 'I Have Lost My Way is a poignant novel about loss, friendship and fate.'
Katie, age 16 - 'Good book.'
Grace Spear, age 15 - 'I Have Lost My Way is a book I couldn't put down as the way it is written drew me in making me wanting to find out what happens next.'
Amy Laws, 16 - 'This book was incredible and extremely gripping- I loved it.'
Neha Saji, 15 - 'Explores various current issues such as homophobia, mental health etc. Personally, I found it hard to get into and eventually continue because the three different perspectives made it confusing.'
I Have Lost My Way Press Reviews
Praise for I Was Here:
'I Was Here is a pitch-perfect blend of mystery, tragedy, and romance. Gayle Forman has given us an unflinchingly honest portrait of the bravery it takes to live after devastating loss' Stephen Chbosky, author of The Perks of Being a Wallflower
'Not only beautifully written and heartwrenching, but IMPORTANT. Wow. Just, wow' Sarah Dessen
'A potent rite-of-passage tale' Sunday Times
'Irresistible tear-jerker' New York Times
If you loved this, you might like these...