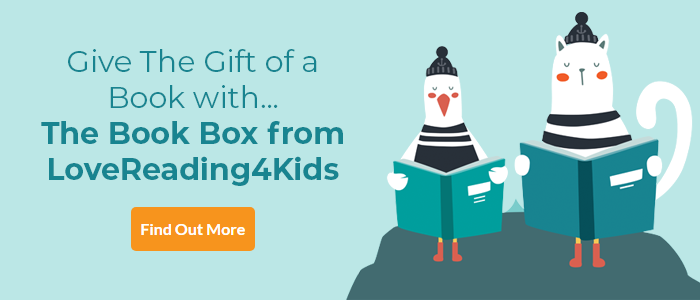 Truly, Wildly, Deeply Review
The brilliant, irresistible and gorgeously romantic new novel from Jenny McLachlan, the breakout star of young, laugh-out-loud teen fiction.
Annie is a teenager. She's feisty, passionate about life and her independence, doesn't want to depend on anyone oh and she has cerebral palsy. For the first time ever she is stepping out in life on her own terms as she begins college. No mum, no learning support assistant – just Annie. And that's exactly how she likes it. So it's a slight inconvenience when she meets Fab, a young polish student who she sits next to in class. Fab is different. He is full of zest for life, good natured, kind, a little unusual, and has taken an instant shine to Annie. Of course they don't hit it off straight away due to a misunderstanding but he has a certain charm that she soon finds hard to resist and I must admit to thinking how everyone could do with a Fab in their life.
Truly, Wildly, Deeply is a Wuthering Heights fuelled love story that will sweep you away. Warm, strong, likeable characters and a girl who has battled prejudice and for the right be seen for the girl she is rather than her disability. Fab was wonderful; a lovely, unique teenager who is drawn to Annie and I thoroughly enjoyed getting to know the both of them and following their journey as they slowly discovered that life is a whole lot brighter with each other.
A story about love, friendship and that there is more to a person that what you see on the outside and also, just as importantly, that you can be part of something special without losing your identity. ~ Shelley Fallows - You can also find Shelley here.
Perfect for fans of Louise Rennison and Holly Smale.
Truly, Wildly, Deeply Synopsis
Annie is starting college. She can't wait. No more school, no more uniform, and no one telling her what to do. It's the start of a new adventure and Annie's not going to let anyone or anything get in the way of that. Freedom matters to Annie. She has cerebral palsy and she's had to fight hard to get the world to see her for who she truly is. Then she meets Fab. He's six foot two, Polish and a passionate believer in...well, just about everything, but most of all Annie and good old fashioned romance. The moment Fab sees Annie, he's wildly drawn to her and declares she must be his girl. Annie's horrified. She doesn't want to be anyone's anything, especially if it means losing her independence. But then Annie finds herself falling for Fab. As things go deeply wrong, Annie realises that love can make you do wild, crazy things, and so she sets out to win his heart with a romantic gesture of truly epic proportions!
Fans fell in love with the warmth, wit, romance and fierce friendships in Flirty Dancing, Love Bomb, Sunkissed and Star Struck. Jenny McLachlan writes the best kind of real-life fiction - with big themes and characters you'll love, her books go straight to your heart.
Truly, Wildly, Deeply Reader Reviews
In addition to our Lovereading expert opinion some of our Lovereading4kids Reader Review Panel members were also lucky enough to read and review this title. You can read their full reviews by clicking here.
Sidney Greenslade, age 14 - 'Truly Wildly Deeply is a witty, romantic and charming story about friendship, living with a disability and falling in love.'
Georgie Docwra, age 12 - 'I'd say this is one of the best books I have ever read and it was so hard to put down that I finished it in a day because I couldn't stop reading it. I rate it ten out of ten.'
Emily Price, age 15 - 'This is a love story which any teenager would thoroughly enjoy...I'd recommend this book to anyone my age!'
Chloe Shortall, age 21 - 'It is heart-warming and funny, with strong characters that are very accurate portrayals of real teenagers. This was an enjoyable read, and I would recommend it to younger readers.'
Rose Spear, age 13 - 'This book made me want to never put it down and made me want to find out more about the characters.'
Ella Hewitt, age 15 - 'This book is a very powerful novel, it is both thrilling and heart wrenching...I would 100% recommend this book for all readers, as is a lovely love story!'
Felicity Kerswell, age 15 - 'This book was a good read and one I would not normally have picked up in a book shop. A great book if you like reading romance!'
Humaira Kauser, age 19 - 'What I love most about this book is how the characters are so unapologetic.... It's such a sweet feel good romance that is not like the usual soppy kind- its pure love.'
Emma Corden, age 12 - 'I think this is an amazing book for anyone especially if you like a comedy!'
Daisy Pritchard-Williams, age 13 - 'Truly Wildly Deeply by Jenny McLachlan is so funny it will have you hysterically rolling around on your bedroom floor. Totally relatable. I loved it.'
Susanna Wagstaff, age 15 - 'Truly, Wildly, Deeply by Jenny McLachlan is definitely an example of feel good fiction...I definitely recommend this book to anyone who enjoys a classic love story and a pick me up style book.'
Soph Ufton - 'Wow!! I've never been more into a book than this one. I really couldn't put it down. At times I had to but I always wanted to keep reading. Everybody needs this book.'
Truly, Wildly, Deeply Press Reviews
Praise for Flirty Dancing;
Hilarious! - Sunday Times
Stargazing for Beginners cements Jenny McLachlan's place as one of the best British contemporary writers out there. Warm, funny, moving and inspiring, this book has it all. A must-read for fans of John Green or Lisa Williamson Anna James



If you loved this, you might like these...