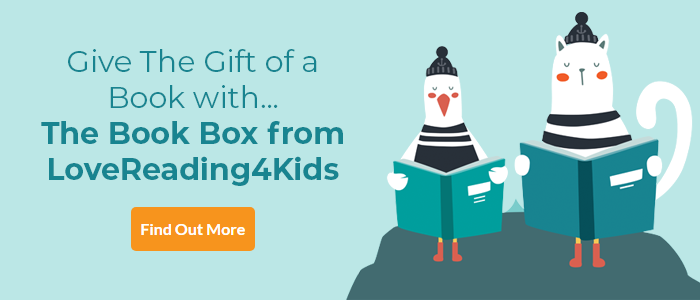 A Good Day for Climbing Trees Review
Quirky treetop adventure with a streak of activism
Cape Town is the setting for Jaco Jacobs' quirky adventure, but the emotions described will be familiar to all young readers. It's the holidays and Marnus is bored, fed up too of being pushed around by his wheeler-dealer little brother, overlooked by his parents, and teased by his big brother. Everything changes when he meets Leila; within minutes he's drawn into her campaign to save a tree in the local park, and actually camped out in its branches in defiance of the man from the water board, and his own mum. Their joint protest turns Marnus and Leila into special friends, and introduces them to a host of other eccentric characters too. When Marnus finally goes home, he's quite a different boy. A lovely story about the importance of standing up for what you believe in and accepting who you are.
Readers who relish Marnus' adventure will also enjoy The Wilderness War by Julia Green.
A Good Day for Climbing Trees Synopsis
Sometimes, in the blink of an eye, you do something that changes your life forever. Like climbing a tree with a girl you don't know. Marnus is tired of feeling invisible, living in the shadow of his two brothers. His older brother is good at breaking swimming records and girls' hearts. His younger brother is already a crafty entrepreneur who has tricked him into doing the dishes all summer. But when a girl called Leila turns up on their doorstep one morning with a petition, it's the start of an unexpected adventure. And finally, Marnus gets the chance to be noticed...
A Good Day for Climbing Trees Press Reviews
'Quirky, charming and very funny, but with a real emotional punch. It is the perfect place to start for someone looking to move on from The Wimpy Kid books.' * Anthony McGowan, author of The Donut Diaries *
'It made me chuckle on the very first page. A story with a warm heart and characters you want to spend time with.' Jill Coleman - BookTrust Director of Children's Books
`A small gem with interesting characters touching on issues such as divorce, friendship and the outsiders in our society.' * Die Burger *
`Jaco Jacobs undoubtedly has the gift of writing entertaining stories. His characters are believable, and ever so often there's a hint of humour to make the reading experience even more pleasurable.' * IBBY *
`Jaco Jacobs is a natural story spinner.' * Goodreads *
If you loved this, you might like these...