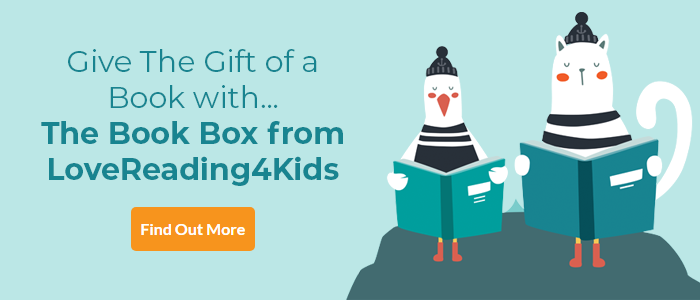 The Truth About Lies Review
In a Nutshell: Mystery, memory, manipulation
July 2018 Debut of the Month
A feisty thriller that fizzes with intrigue, paranoia and a cast of fascinatingly flawed characters.
For Jess "every waking moment is a flashbulb moment. I recall everything from the age of eleven like a never-ending motion picture," which is why she became part of Professor Coleman's intensive memory study Programme. Following a family tragedy and sick of Coleman's invasive methods, Jess fled the study and assumed a new identity. She's an engaging, refreshingly straight-talking narrator, not always likeable, but consistently clever and ten steps ahead of everyone around her. But further tragedy follows at her new school when Hanna, her roommate, falls to her death.
While Jess tries to figure out who's behind the mysterious postcards she finds in the wake of Hanna's death, she falls for new boy Dan and confides in him as it emerges that Professor Coleman wants her back. A tangle of questions arise as Jess tries to keep herself safe, and the answers are revealed with terrific tension as a series of damning discoveries set the stage for an explosive showdown. Recommended for YA readers who like their fiction fast-paced and full of psychological thrills and chills.
The Truth About Lies Synopsis
Jess has an incredible memory. She can remember every single detail of every single day since she was eleven. But Jess would rather not be remarkable and, after years of testing at the hands of a ruthless research team, she has finally managed to escape. Just when Jess thinks that she's managing to settle in to living a normal life, everything changes. Her boarding-school roommate dies and the school is thrown into a state of chaos and grief. Then new boy Dan appears and Jess can't help but find herself drawn to him. But building relationships is hard when you can't reveal who you really are and Jess is getting hints that someone knows more about her than she would like. Is it time to run again? Will she ever be truly free?
Perfect for fans of E. Lockhart, Eve Ainsworth and Sophie McKenzie.
The Truth About Lies Reader Reviews
Some of our Lovereading4kids Reader Review Panel were lucky enough to read and review The Truth About Lies. Click here to read the full reviews.
Holly Wilkins, Age 14 - 'Truly gripping. Excellent read. I recommend this book to any YA reader who likes mystery. You will never want to put it down, until you get to the end - which is very satisfying. Read this book!!!'
Lily O'Dwyer, Age 9 - 'I wish my memory was as good as Jess' so I could replay this book in my head over and over!'
Soph Ufton - 'Loved this book. I couldn't stop reading and wanted to find what happened to Jess. Fantastic!!!'
Rose Heathcote, Age 19 - Jess can remember everything she has ever done since the age 11 and with the loss of her best friend, her secrets getting out. I didn't put this book down and would recommend it for young adults.
Emily Kirby, Age 14 - 'I really enjoyed 'The Truth About Lies' and I will definitely recommend it as a quick summer read. There were a quite a few unexpected twists and turns which kept me interested.'
Edel Waugh - Go get this, Jess is amazing!
Ella O'Gorman, Age 13 - A thoroughly enjoyable, tense thriller that's filled with clever twists and turns. Jess is a really strong female character, with an incredible memory, but her past is about to catch up with her.
Aimee Sweet, Age 16 - Compulsive reading for anyone who likes suspense or crime novels, or unreliable narrators. The details about memory and how it worked is fascinating and adds to the layers of this wonderful debut.
Rebekah Marsh, Age 15 - Although I bit of a slow starter, this book few on me by the second and, soon enough, you couldn't prise me away from it.
Evie Macaulay, Age 12 - I really enjoyed this novel. I didn't like the main character very much, but maybe you're not supposed to. This is a thriller that is mysterious. Not like anything I've ever read before.
The Truth About Lies Press Reviews
Praise for The Truth About Lies;
"I found it to be gripping, engaging and I had to keep reading to find out what happened! A tightly plotted and well-thought out novel." - Lucy Christopher, author of Storm Wake
"Ooh! I loved this gripping thriller! It's taut and tight and gets really rather frightening at times. I loved the twists and turns along the way to the eventual reveal and tension is maintained right up to the end… I liked Jess. She's a pain in the neck a lot of the time - partly because of her traumatic past and partly because that great big memory does take up all of her brain, leaving her social skills way behind. But she's determined and courageous and her deepening feelings for Dan give her a very relatable vulnerability. And all the detail about how memory works is both wonderfully interesting and well researched." – Jill Murphy, The Bookbag
"If unlikeable heroines are your bag then you'll want to check out Jess. She can be arrogant, superior and downright cruel at times. I'm not sure I can forgive some of the things she's done but I don't need to like her to be interested in her story." - C Smyth, educator at St Louise's Comprehensive College
If you loved this, you might like these...