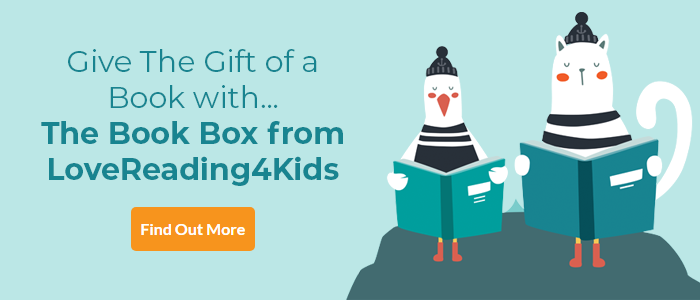 LoveReading View on The Battle of the Blighty Bling
Fast-paced humorous pirate adventure
Pity the poor McScurvy children, Vic and Bert – they used to sail the ocean with their pirate parents, until they lost their ship. Now they have to wear shoes and do homework. And their baby sister Maud is an absolute terror, a blue-eyed, golden-haired tyrant! Maud it is who sparks the adventure, one that will bring the children – and some newly made frenemies – up against Captain Guillemot the Third, aka the Hipster Ripster. At stake is their ship, their future, and the family treasure the Blighty Bling. It's fast and funny, and a great example of kids versus adults adventure: the junior McScurvys may squabble a bit, but they are loyal, brave and determined. Great fun, and Eric Heyman's black and white illustrations add to the sense of excitement and adventure.
The Battle of the Blighty Bling Synopsis
Vic and her younger brother and sister Bert and Maud have been left alone at home, which means they will surely get into mischief. But not just any ordinary kind of mischief, because Vic and her family are PIRATES. The only problem is, Dad sunk the family pirate ship and now the family is stuck in a caravan by the sea. So when the kids accidentally lose the family pirate treasure, the legendary Blighty Bling, it's up to them to take to the high seas in a leaky rowing boat and get it back, with their annoying know-it-all neighbours in tow. But their swashbuckling adventure runs into a few problems when they meet their pirate enemy, Captain Guillemot, and Vic discovers a few home truths along the way...
The Battle of the Blighty Bling Reader Reviews
Kids love to read and so in addition to the review by one of the Lovereading4kids editorial experts some of our Lovereading4kids Reader Review Panel members were also lucky enough to read and review this title. Click here to read the full reviews.
Huxley Glen, Age 7 - 'A very funny book with a great story from start to finish. Great characters throughout the book and very well written with good illustrations which really brought the story to life'
Prisha Yadav, Age 8 - 'An amazing book full of adventures.'
Sam Briggs, Age 9 - 'An adventure book about 3 pirates looking for their gem, and lots of things happen along the way.'
Alex Golding, Age 8 - 'The Battle of the Blighty Bling was written by Ruth Quayle. I very enjoyed this book very much because there are funny bits like the bit were the mum tells the dad to walk the plank. I would like to do this to my sister.'
Ollie and Toby Hopwood, Age 8 and 6 - 'This book is completely hilarious. We were screaming with laughter because the pirate kids are really naughty. The pictures are really good. I wish we had a parrot that shouted rude words at people.'
Lucas Blake, Age 7 - 'Like pirates, adventures and loads of cool pictures? Then this book is for you. Just watch out when the parrot flies overhead!'
Amatullah Khatun, Age 8 - 'The Battle of the Blighty Bling is a rip-roaring, fantastic book. Perfect for fans of Mr Gum, and Spangles McNasty books. The wacky illustrations by Eric Heyman are so brill.'
Aggie Daniels, Age 8 - 'A great read for 5-7-year-olds with a love of pirates!'
Teddy Simmons, Age 8 - 'I loved the unusual characters & I couldn't stop reading!'
If you loved this, you might like these...