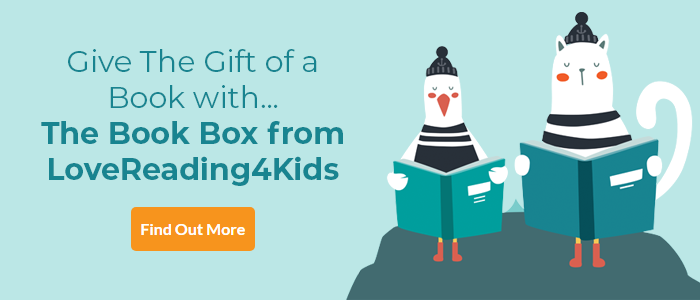 LoveReading View on Armistice Runner
Shortlisted for the UKLA Book Awards 2020 | Shortlisted for the Children's Book Awards 2019, Books for Older Readers Category
Interest Age 8-10 Reading Age 8 | World War One remains a subject of fascination for readers of all ages, but Tom Palmer finds an original way in to the topic in this poignant new story. Lily is a keen fell runner, though she's fed up of coming in as runner up in races. A visit to her grandparents reveals a surprise: her great-grandfather ran on the fells too. His experiences are recounted vividly in his diary, both his runs in his beloved Cumbria and his experiences as a soldier, recruited to run between positions on the front line, carrying crucial information to the allies. Their shared experiences form a powerful connection, and help Lily to understand herself better, and also to help her grandma when she needs it most. Today and yesterday are seamlessly woven together in a story that will move readers in lots of different ways.
Other Info
A message from the author "I wanted to write a book about fell-runners past and present. The history of the sport is gripping and I became obsessed with one runner, Ernest Dalziel, and began, myself, to do the races he had raced. His death whilst fighting during WW1 drew me to the Armistice. Those last days of the war were very different for the soldiers, but waiting as the last hours passed must have been as frightening as any of the days that had come before it"
Barrington Stoke is the foremost publisher of dyslexia friendly books and those for reluctant readers. Here on Lovereading4kids we are constantly selecting new titles and refreshing our special dyslexia friendly category.
Click here to view our current selection which is broken down by age range.
Armistice Runner Synopsis
Running is what Lily is good at and fell-running is what she loves. But what she doesn't realise is that this talent was passed to her from someone very important – her great-great-grandfather Ernest, an unsung hero of WWI. When Lily's ailing Grandmother offers her a glimpse into the past, Lily discovers Ernest's diaries, his shared passion for running and his unflinching tale of life on the frontline. As Lily uncovers heartache and memories, their stories intertwine into a tale of past, present and the little known heroes of November 11th, 1918.
Tom Palmer celebrates the unsung athletic heroes of the Armistice in a powerful intergenerational tale of the fell-running messengers on the front-line of war.
You might also be interested in Over the Line, Tom Palmer's novella about young soldiers in the trenches and football throughout the war published on the centenary of the Battle of the Somme. www.readingwar.co.uk is a resources website, from Barrington Stoke, specially dedicated to literacy and World War One. MD Mairi Kidd says "Over the Line is a hugely important title for us both because it marks the centenary of the First World War and because it approaches the conflict through the lens of football – and we know that many young people who are reluctant to read find sport an enticing hook." There is a wealth of information for readers and teachers, with links to further research and a quiz to accompany the book - plus a fascinating introduction to Over the Line from the author, Tom Palmer.
Armistice Runner Press Reviews
Praise for Over the Line;
"a stroke of brilliance...a lesson in empathy as much as history" – BookTrust
If you loved this, you might like these...