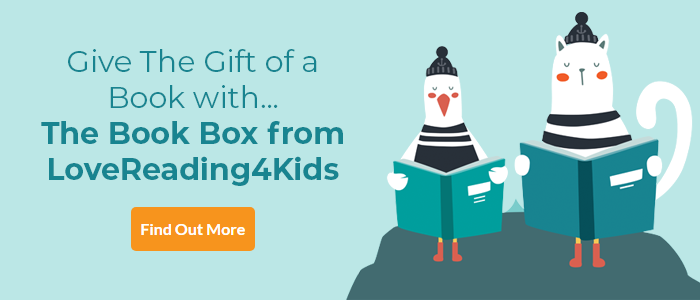 LoveReading View on Max Einstein: The Genius Experiment
Science and adventure and shaping the future
November 2018 Book of the Month
Max Einstein is a genius; aged 12 she's already enrolled herself at university, where she's careful to score perfect Cs in every test (she doesn't want to stand out). She's also an orphan who lives in a squat. Two very different groups of people have plans for Max though – the CMI (Change Makers Institute) and the equally mysterious but far more sinister Corp. Whisked away to study with other super-brainy kids, she's challenged to bring about real change for good. The spirit of Einstein runs through this – it's endorsed by the Einstein Archives – and in particular his belief that the imagination is more important than knowledge. Max uses her imagination and compassion together to dream up ways to improve the world. If anyone's going to save the planet it will have to be the next generation, and this book could be the inspiration they need. As with lots of Patterson's children's books, this is smart, funny and fast moving, with real heart beneath the slick packaging.
Other Info
Albert Einstein + James Patterson = A Must Read! James Patterson has teamed up with the world's most famous genius to entertain and inspire a generation of children - with the first and only kids' book series officially approved by the Albert Einstein Archives.
Max Einstein: The Genius Experiment Synopsis
Twelve-year-old orphan Max Einstein (like Albert Einstein himself) is not your typical genius. Max hacks the computer system at NYU in order to attend college courses (even though she hates tests), builds homemade inventions to help the homeless, and plays speed chess in the park. Her not-so-normal life is crazy but predictable until... Max is recruited by a mysterious organisation! Their mission: solve some of the world's toughest problems using science. She's helped by a diverse group of young geniuses from around the globe as they invent new ways to power the farthest reaches of the planet. But that's only if the sinister outfit known only as The Corporation doesn't get to her first... Max Einstein is a heroine for the modern age and will be looked up to by readers for generations to come.
Max Einstein: The Genius Experiment Press Reviews
Praise for the Middle School series by the same author:
"An excellent read" The Guardian Children's Website on Middle School: Lost in London
"A great pick for reluctant readers" Amazon.co.uk reviewer on Middle School: Ultimate Showdown
"Middle School is my favourite set of books" Amazon.co.uk reviewer on Middle School: How I Survived Bullies, Broccoli and Snake Hill
If you loved this, you might like these...