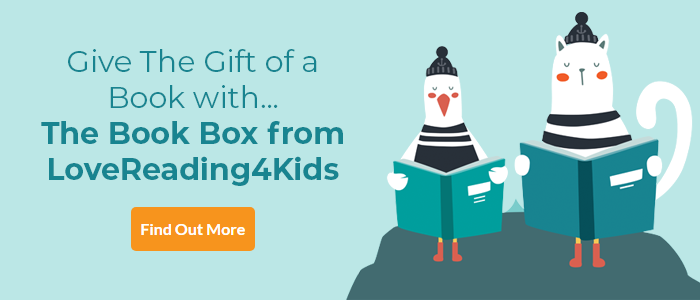 LoveReading View on The Treasure at the Top of the World
Exciting adventure on the slopes of Mount Everest
January 2019 Debut of the Month | Shortlisted for the Peoples Book Prize 2019
All the best adventures start with a map and there's a corker in Clive Mantle's new thriller. Freddie's Uncle Patrick gives him a huge and beautiful antique map of the world as a birthday present, little suspecting – or does he? – that it will magically transport Freddie across the continents and through time, to the Himalayas. He shares the adventures that befall him there with his best friend Connor, who has his own challenges at home with a gang of bullies. The two plotlines connect and this is thoroughly satisfying edge-of-the-seat boys-own stuff.
Readers who enjoy this stories should also look out for Josh Lacey's Island of Thieves, or Tamsin Cooke's Stunt Double series.
Other Info
Of his debut novel, Clive said, "Everest has been my passion since childhood, when my father enthused me with its many tales. Years later, I realised a lifetime's ambition and set foot on the mountain myself, and the magnificence of the experience is with me every day. I have woven a tale of adventure in the past and present against the wondrous backdrop of Nepal and its people. I am thrilled that the story I wrote for my own son to pass on the flame has now found a wider audience, who will hopefully have their imaginations stimulated as mine was as a young boy."
A Piece of Passion from Anna Wilkinson, Managing Director of Award Publications; "In The Treasure at the Top of the World Clive has created a quite remarkable story that will resonate with readers everywhere. His innate sense of pace and drama, combined with his readily apparent love for both the Himalayas and its people, have allowed him to create an immersive and compelling narrative, that had us spellbound from the first few pages. We can't wait to share it with the rest of the world!"
To find out more about the Adventures of Freddie Malone, please visit: www.freddiemalone.com
The Treasure at the Top of the World Synopsis
In the first of The Adventures of Freddie Malone series, The Treasure at the Top of the World, Freddie receives an intriguing and unusual thirteenth birthday present from his Uncle Patrick. The ancient world map goes straight up on his wall, but Freddie fast discovers that the map is much more than just a decorative historic artefact. Freddie, and his best friend, Connor, are soon plunged into a mountainous adventure, on a path that leads to a long-buried mystery, pursued by ruthless adversaries who'll go to any lengths to get what they want.
George Mallory disappeared with his climbing partner, Andrew Irvine, during their attempt to summit Everest in May 1924. His remains were discovered by American climber and mountaineer Conrad Anker and his team in 1999. Controversially, within Mallory's belongings was not the photo of his beloved wife, Ruth, that he had intended to leave on the summit of Everest should he and Irvine succeed. This has led many to believe that Mallory and Irvine may well have been the first to summit the Top of the World – albeit not with a successful return to Base Camp.
If you loved this, you might like these...
All versions of this book
About Clive Mantle
Born in Barnet, Clive Mantle has been a well-loved British actor for nearly 40 years. As a boy in the 1960s he sang with St John's College Choir Cambridge, went to the National Youth Theatre and trained at RADA in the 1970's and has been a fixture on stage and screen ever since. Best known for playing 'Little John' in 'Robin of Sherwood' and 'Great Jon Umber' in 'Game of Thrones', Mike Barratt in 'Casualty' and on stage, 'Tommy Cooper' and 'Lennie' in 6 productions ...
More About Clive Mantle