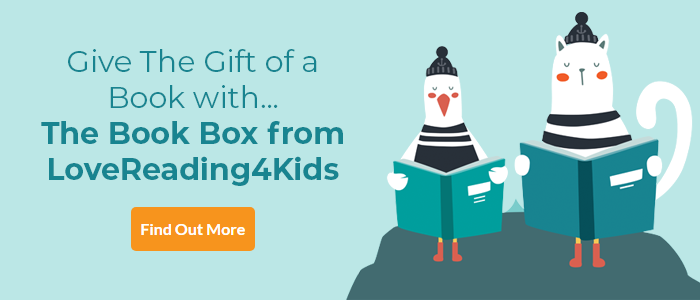 The Crystal Review
Mind-reading magic powers lead to some mind-changing
How many kids would like to be able to read minds? Imagine what it would be like to know whether your friend really likes you better than anyone else, or if the teacher is planning a surprise test. When Matt is bequeathed a strange crystal he's amazed to discover it gives him the power to listen in on what people are thinking. At first it seems fantastic, but with superpowers come responsibilities and Matt has to learn – and quickly – when is a good time to engage in a bit of mind-reading, and when isn't. Typical of Pete Johnson's writing, this has an exciting, fast-moving plotline that will keep the pages turning, and Matt is a thoroughly recognisable character, even in this extraordinary situation. Great fun.
Other Info
A Piece of Passion from Anna Wilkinson, MD at Award Publications; "We love working with Pete. His books are always funny and very accessible, but beneath the light-hearted humour, there are issues that have deeper relevance and impact on children's thinking and development. He has a unique gift, and a terrifically strong bond with young readers. The MindReader series again hits that mark, and as slightly shorted readers, they are perfect for bookworms and reluctant readers alike."

A message from the author Pete Johnson: "I was twelve years old and I was lonely. I'd changed schools and hadn't settled in at all. So I'd sit there daydreaming I could read minds. It made me feel less alone. The main character in the MindReader trilogy – twelve-year-old Matt – isn't exactly me, but let's say we're very close! I've always enjoyed what I call realistic fantasy. That is how I see the MindReader books. I enjoy the way the story isn't confined to one genre. It's a school story. It's a comedy. It's a mystery. And yes, it's a fantasy. I hope this makes the MindReader books different and fresh."
The Crystal Synopsis
Hi, I'm Matt, I'm just like any other boy. I've got a best friend (who I totally fancy, but she doesn't know it!), an annoying sister (who totally knows she is, but doesn't care!) and a friend called Mrs Jameson (who randomly left me something in her will, and totally knew the trouble it would cause!). So, yeah, I'm just like any other boy.
"Well, not all boys have those things."
That's what you're thinking - I know you are, because I can read minds…
The Crystal Press Reviews
'Pete Johnson's books are fast paced and energetic.' The Bookseller
If you loved this, you might like these...