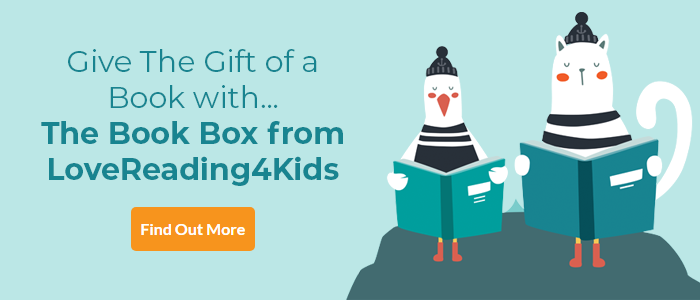 LoveReading View on Kick the Moon
Resisting gangdom and finding freedom – hard-hitting YA at its finest
This unflinchingly authentic second novel by the author of I Am Thunder packs a powerful punch in recounting boys' abusive sexual humiliation of girls, and is uncompromisingly astute on the destructive effects of bullying, peer pressure and gang life - how quick it is to get caught up, how hard it is to escape.
After enduring racist ridicule over his World Book Day costume in primary school ("Superman ain't no brown boy"), gifted aspiring comic book creator Ilyas is inspired to create his own British Pakistani superhero, PakCore. Years later teenage Ilyas finds himself pulled in different directions. His father is constantly telling him to be less of an arty "girly-boy" and he's under the cosh from his mates to sexually ridicule girls in the name of proving his worth for their DedManz mandem. When he dares to stand up to gang leader Imran - the epitome of toxic masculinity - Ilyas lands himself in big trouble, but silver lining comes in the form of fellow comic fan Kelly. She's a ray of non-conformist sunshine, but also struggling with the pressures of her malicious mates, and an arrogant mother whose do-gooding work is motivated by a belief in her white superiority. Thankfully, another ray of light comes courtesy of a cool teacher who encourages Ilyas to take his comic book creativity to the wider world. "Comics is the one place I get to call the shots," he states. "The one place I can't be controlled", but finding the strength to do the right thing and get out of the gang comes with great risks.
A resoundingly stark, thought-provoking novel with a heart that burns with hope and courage.
Kick the Moon Synopsis
Fifteen-year-old Ilyas is under pressure from everyone: GCSE's are looming and his teachers just won't let up, his dad wants him to join the family business and his mates don't care about any of it. There's no space in Ilyas' life to just be a teenager. Serving detention one day, Ilyas finds a kindred spirit in Kelly Matthews, who is fed up with being pigeonholed as the good girl, and their friendship blows the social strata of high school wide open. But when Kelly catches the eye of one of the local bad boys, Imran, he decides to seduce her for a bet - and Ilyas is faced with losing the only person who understands him. Standing up to Imran puts Ilyas' family at risk, but it's time for him to be the superhero he draws in his comic-books, and go kick the moon.
Kick the Moon, is Muhammad Khan's explosive second novel, with original comic-book art from Amrit Birdi, bestselling illustrator of Username:Evie.
Kick the Moon Press Reviews
Khan's gift for authentic characters and believable dialogue makes his writing sing. -- Fiona Noble - Bookseller, YA One To Watch
Praise for I am Thunder;
This one is special . . . punches well above the weight of most debuts -- The Times
This assured, hopeful debut feels unprecedented and essential -- Guardian
Funny and clever - a perspective long overdue in British fiction -- Alex Wheatle,Guardian prize-winning author of Crongton Knights
An uplifting, empowering novel with hope at its heart -- Observer Children's Book of the Week
This is a book about racism, toxic masculinity, bullying and finding your voice. Khan's gift for authentic characters and believable dialogue makes his writing sing -- Fiona Noble, Bookseller
Funny, angry, powerful. This book will make you angry. This book will make you laugh. Muhammad writes with humour and empathy about friendship, belonging, toxic masculinity, maths and - best of all - comic geekery. Fabulous! -- Patrice Lawrence, award-winning author of OrangeBoy

If you loved this, you might like these...