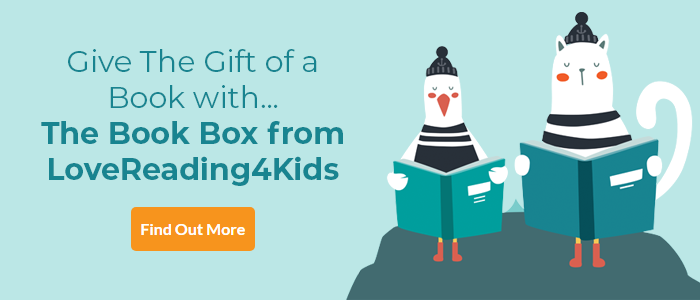 LoveReading View on Watch Us Rise
An inspirational story about young women who won't be shut down, shut up or shut out
Clued-up creative activists Chelsea and Jasmine attend a New York school that's proud of its progressive approach, with classes and clubs called things like Science for Social Justice and Poets for Peace and Justice. But, while forward-thinking liberalism is supposed to lie at the heart of their school's ethos, Jasmine and Chelsea are infuriated by its evident neglect of women's rights: "It feels like everyone outside Amsterdam Heights is taking it seriously, but here, it's like we think the work is done… But it's not".
When Chelsea's drama teacher tries to coax her to develop a stereotypical "sassy and angry" black female character, she's inspired to set up the Write Like a Girl club with a punch-packing feminist blog that sets off a whole lot of buzz in the school community. Alongside attempts to silence the girls' powerful voices and direct action, Jasmine faces painful personal loss, but they remain strong, firmly fixed on changing the status quo "from the inside out".
Insightful on gender inequity, and the intersection of gender and race, this comes highly recommended for fans of Angie Thomas. Chelsea and Jasmine's story is a smart and awe-inspiring call to action, a vital novel with the power to empower a generation of young women, much like co-author Renée Watson's previous book, Piecing Me Together.
Watch Us Rise Synopsis
A stirring and unputdownable read about what it means to be a woman today. Perfect for fans of Moxie and The Hate U Give.
Jasmine and Chelsea are best friends on a mission. Sick of the way that young women are treated even at their 'progressive' New York City high school, they decide to start a Women's Rights Club. One problem - no one shows up. That hardly stops them. They start posting everything from videos of Chelsea performing her poetry to Jasmine's response to being reduced to a racist and sexist stereotype in the school's theatre department. And soon, they've gone viral, creating a platform they never could've predicted. With such positive support, the Women's Rights Club is also targeted by trolls. But Jasmine and Chelsea won't let their voices - or those of the other young women in their city - be silenced. They'll risk everything to be heard and effect change ... but at what cost?
Watch Us Rise Press Reviews
Praise for Piecing Me Together:
An important and deeply moving novel. Highly recommended - John Green
Timely and timeless, Piecing Me Together is a book about the ways young people deal with the hardships and heartbreak of everyday living while remaining whole and true to themselves - Jacqueline Woodson, National Book Award winning author of Brown Girl Dreaming
Watson, with rhythm and style, somehow gets at the toxicity of sympathy, the unquenchable thirst of fear, and the life-changing power of voice and opportunity, all wrapped up in Jade - Jason Reynolds, New York Times bestselling and award-winning coauthor of All American Boys
A timely, nuanced and unforgettable story about the power of art, community and friendship - starred review, Kirkus Reviews
If you loved this, you might like these...
All versions of this book
About Renee Watson, Ellen Hagan
Renee Watson is the bestselling Newbery Honor and Coretta Scott King Author Award winning author of the novel Piecing Me Together as well as many others. Renee is the founder of I, Too, Arts Collective, a nonprofit committed to nurturing under-represented voices in the creative arts. She lives in New York City. Find out more on her website reneewatson.net and Instagram @harlemportland Ellen Hagan is a writer, performer and educator. Her latest collection of poetry, Hemisphere, was published by Northwestern University Press, Spring 2015. This is her first novel. She lives with her husband and daughters ...
More About Renee Watson, Ellen Hagan