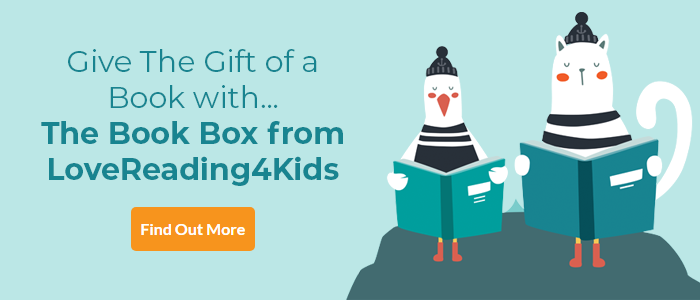 Embassy of the Dead: Hangman's Crossing Review
More fun, spirited adventures courtesy of the Embassy of the Dead
With an ability to see ghosts, eleven year old Jake Green is licensed to help them make their transition to the Afterworld, a fully paid-up junior employee of the Embassy of the Dead, though more often than not, he'd rather be playing computer games with his best friend Sab. In this new adventure he and his sidekick, schoolgirl poltergeist Cora (she's very handy with her hockey stick) have a massive challenge – how to stop the rise of Fenris and the dawn of the Age of Evil. The story is ingenious, fast-moving, full of action-packed scenes and the characters – living and dead – are hugely appealing. Dead good reading in fact.
Embassy of the Dead: Hangman's Crossing Synopsis
The second book in a spookily funny new series, where the living meet the dead and survival is a race against time. Perfect for fans of Skulduggery Pleasant and Who Let the Gods Out.
Welcome to the Embassy of the Dead. Leave your life at the door. (Thanks.) Jake may have already outrun and outwitted a grim reaper - saving his own life, as well as the soul of an innocent ghost - but his spooky adventure has only just begun . . . In return for helping ghost, Stiffkey, resolve his unfinished business and travel to the Afterworld, Jake has now been awarded an official position working for the Embassy of the Dead, protecting ghosts in need. He didn't ask for it and, to be honest, he doesn't necessarily want it, but saying 'no' to the Embassy isn't an option. Now Jake must journey even deeper into the mysterious world of ghosts where, on a rowdy night undercover at the Hangman's Social Club, he overhears a plot to destroy the very fabric between the world of the living and the dead. With his ghostly gang at his side - hockey stick-wielding Cora and Zorro the fox - Jake must do the impossible. He has to be a hero. Again. His life - and ultimately his death - depends on it.
Embassy of the Dead: Hangman's Crossing Press Reviews
A uniquely wild and witty ride. If Lewis Carroll were writing for Monty Python, I imagine it might look something like this - Christopher Healy, author of the Hero's Guide series
Praise for MABEL JONES: Delightfully nasty, bonkers piratical fun. I laughed out loud! - Robin Stevens, author of Murder Most Unladylike
I've just finished Embassy of The Dead and it's amazing. Like an early Neil Gaiman. I can't wait to recommend it to all our young readers. It's fantastic - Fayth, Librarian
If you loved this, you might like these...