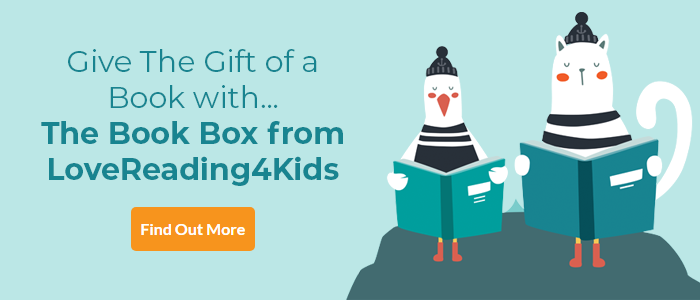 Pay Attention, Carter Jones Review
Everyday magic. Living with loss. A butler with Mary Poppins-esque powers
Shortlisted for the UKLA Book Awards 2020 | May 2019 Book of the Month
Like all classics of American middle grade fiction - as this may well be esteemed in future - this is radiant with humour, heart and a whole lot of indelibly authentic child-centred observations and emotions.
With his dad away on army service, and faced with being plunged into the jungle of middle school, Carter already has plenty on his plate when his family inherits the services of an eccentric British butler. While Carter is quick to revolt against the butler's rigorous regime of tea-drinking, homework and housekeeping (including folding underwear, can you believe it?!), the butler's ways, wisdom and polite-but-firm guidance (AKA being "a pain in the glutes") casts a healing spell over the family's soul, exactly when they need it most. Then, as the butler shares his love of "the most lovely and sportsmanly game that mankind has yet conceived" (AKA cricket) with Carter's schoolmates, Carter himself comes to share his troubles and release his anger and grief so he can keep the metaphoric "bails from coming down".
Suffused with the same warmth, compassion and originality of the author's stunning debut, Orbiting Jupiter , this funny, moving middle grade novel is a true treasure with broad appeal and rich rewards.
Pay Attention, Carter Jones Synopsis
Carter Jones is astonished early one morning when he finds a real English butler, bowler hat and all, on the doorstep. He announces he is here to stay to help the Jones family, which is a little bit broken. In addition to figuring out middle school, Carter has to adjust to the unwelcome presence of this new know-it-all adult in his life and navigate the butler's notions of decorum and love of cricket. And ultimately, when his burden of grief and anger from the past can no longer be ignored, Carter learns that a burden becomes lighter when it is shared.
Sparkling with humour, this insightful and compassionate story is the latest from the award-winning author of Orbiting Jupiter.
Pay Attention, Carter Jones Press Reviews
Wonderfully impressive and layered -- starred review - Kirkus
A rich and nuanced middle grade novel that will appeal to readers who feel a little on the outskirts -- starred review - School Library Journal
His engaging narrative leads readers through a broad range of emotions in this beautifully written, often amusing, and ultimately moving novel -- starred review - Booklist
Schmidt fuses pathos and humor in this adroitly layered novel -- starred review - Publishers Weekly
Deft use of comedic scenes and Schmidt's trademark use of narrator-provided snark give the story the levity it needs to counteract the surprising number of tears readers are likely to shed. [Written] with remarkable finesse -- starred review - Horn Book
If you loved this, you might like these...