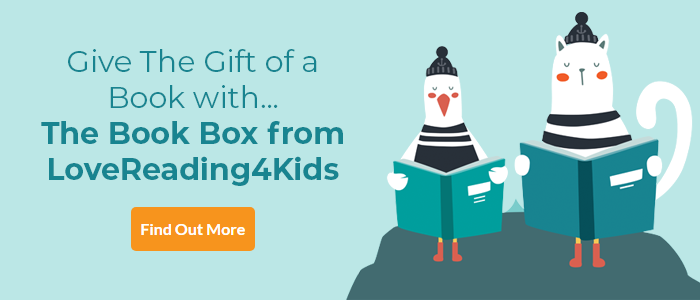 LoveReading View on Squirm
July 2019 Book of the Month | A Julia Eccleshare Pick of the Month July 2019
Award-winning Carl Hiaasen has a rare gift for telling very entertaining stories which combine great adventures which have a strong ecological message with touching family stories which tell what really matters in relationships between parents and children. In Squirm, Billy Dickens, a lover of snakes in his home in Florida and a passionate watcher of bald eagles too, takes off to Montana to find his Dad who moved out when he was only small. In a completely new landscape with big mountains and dangerous animals such a grizzly bears, Billy finds his dad's new family and eventually tracks down his dad who is permanently on some secret trek or another. When the two finally meet, Billy discovers that the mystery surrounding his dad is rooted not in something sinister but in their shared determination to protect animals in the wild. Full of danger, the battle to keep the animals safe is a fast-paced one making this a thrilling read as well as a heart-warming story.
Squirm Synopsis
Squirm is a funny, wildly entertaining adventure about the great outdoors and protecting the environment, from New York Times bestselling author Carl Hiaasen.
Some facts about Billy Dickens:
* He once saw a biker swerve across the road in order to run over a snake.
* Later, that motorcycle somehow ended up at the bottom of a canal.
* Billy isn't the type to let things go.
Some facts about Billy's family:
* They've lived in six different Florida towns because Billy's mum insists on getting a house near a bald eagle nest.
* Billy's dad left when he was four and is a total mystery.
* Billy has just found his dad's address - in Montana. This summer, Billy will fly across the country, hike a mountain, float a river, dodge a grizzly bear, shoot down a spy drone, save a neighbour's cat, save an endangered panther, and then try to save his own father.
Squirm Press Reviews
Hiaasen's ecological passion shows no sign of abatement, and neither does his faith in kid resourcefulness and family resilience - Bulletin
Hiaasen's latest is richly steeped in the natural world and all the peril it contains, from rattlers to grizzlies. Still, what may be most satisfying for readers are the personal connections Billy makes, whether it's getting to know his new stepsister or making peace with his dad. - Booklist
Humorous, self-deprecating narration and convoluted exploits will keep pages turning till the satisfying close. - Kirkus Reviews
If you loved this, you might like these...