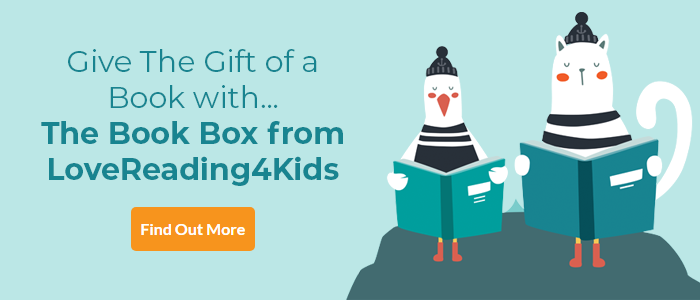 The Curse of the School Rabbit Review
August 2019 Book of the Month | A Julia Eccleshare Pick of the Month July 2019
Best-selling author and illustrator Judith Kerr tells a wonderfully warm and funny story about the very many things that go wrong when Tommy's little sister Angie brings home the school rabbit. Snowflake is the star attraction in Angie's class: he is at the centre of every subject in the curriculum and Angie adores him. But Tommy does not. (And he doesn't adore Angie very much either…) Tommy recounts the terrible things that go wrong when Snowflake is in the house starting with him peeing on the trouser leg of a visiting famous actor. As far as Tommy is concerned it would be much better if Snowflake went back to school. But luckily for all Snowflake accidently brings Angie and Thomas's family huge and unexpected good luck! A new family story full of all Judith Kerr's hallmark good cheer, this will delight readers of all ages.
The Curse of the School Rabbit Synopsis
It all started with the school rabbit...
Snowflake is the school rabbit, and Snowflake is TROUBLE. At least that's what Tommy thinks, and when Snowflake is unexpectedly left for him to look after and EVERYTHING starts to go wrong, it looks like Tommy might be right. Even if he is getting more pocket money for feeding it and might be able to afford a new bike after all...
And with a sick sister left in bed, a snobby actor left with suspiciously damp trousers, and no rabbit anywhere to be seen, Tommy can see his hopes of a new bike disappearing as fast as Snowflake. Will Snowflake turn up, and turn out to be more good luck than bad? Or are Tommy and his family DOOMED by the curse of the school rabbit?
A fantastically funny and exquisitely illustrated new young fiction title from the iconic Judith Kerr, this is the perfect story for boys and girls of six plus to read alone or with their family.
The Curse of the School Rabbit Press Reviews
Praise for Mr Cleghorn's Seal:
Kerr's delicate line drawings are full of expression and the story is enchanting. Daily Mail
Heartwarming. Metro
Praise for The Tiger Who Came To Tea:
Near perfection of form is embellished by clear, expressive illustrations. The pace is exactly right, the resolution totally satisfying. Dorothy Butler, Babies Need Books
Praise for My Henry:
It bears all her trademarks, lively illustration, a cheerful blend of the everyday and the fantastic... A deeply poignant yet ultimately uplifting tale... Giulia Rhode, Sunday Express
Praise for One Night in the Zoo:
Lovely... uses soothing, pastel illustrations and exotic animals to make basic counting seem unintimidating. Daily Telegraph
Praise for Mog the Forgetful Cat:
Grandparents are likely to get as much fun out of seeing it again as the new generation of fans just learning to read! Choice Magazine
If you loved this, you might like these...