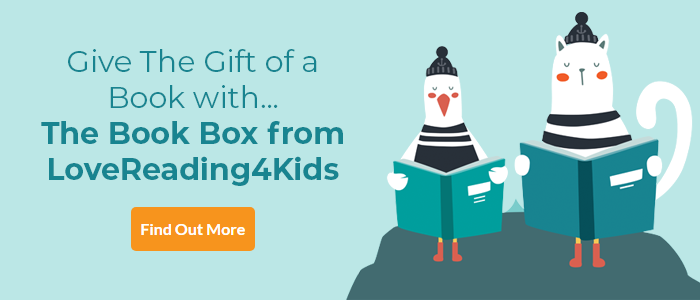 LoveReading View on The Deathless Girls
Sisterhood, survival, fate and feminist overtones intertwine in this feverishly gripping novel about Dracula's brides.
Born under a blood moon, twin sister travellers, Kizzy - a brave, voluptuous bear dancer - and Lil - slight in frame and blessed with a beautiful voice – are captured after their camp is ransacked on the eve of their divining, the coming-of-age rite that would have seen them learn their fates. With many kinsfolk slain, the twins are enslaved by Boyar Valcar and set to work in the castle kitchens, where rumours about the notorious Dragon loom large over all the female slaves. Separated when Kizzy is snatched away, Lil escapes to search for her sister with Mira, a fellow slave. As they race against time to save Kizzy, encountering the terrifying strigoi (undead) along the way, powerful desires are awakened, which adds extra conflict as the story winds to its transfixing climax.
Driven by the sisters' passion and revenge, loyalty and love, and powerful on the persecution of travellers, this is a dazzling female-focused reimagining of vampire legends, with the writing infused with a lyrical earthiness throughout.
Other Info
Kiran Millwood-Hargrave said, 'The central joy of re-visioning Dracula's 'dark sisters' is that Dracula himself was a reincarnation, a forging of many different myths into a single enduring creation. I came late to Stoker's classic but it has permeated my consciousness for years…the story is porous and ripe for re-imagining. My 'brides' are sisters, twins and travellers. This is a much persecuted culture throughout history and has its origins in Northern India, where my own family are from. Drawing on the darkness of history and mixing it with the glitter of fantasy, I have a place for my beloved characters to wrestle with fate, lust, death and evil. Most of all, I hope to have fulfilled Bellatrix's admirable aims, and gifted these women something of a life beyond Dracula's lines. The second book in the new Bellatrix collection – a creatively curated list of empowering, diverse YA novels by leading female voices.'
The Deathless Girls Synopsis
They say the thirst of blood is like a madness - they must sate it. Even with their own kin.
On the eve of her divining, the day she'll discover her fate, seventeen-year-old Lil and her twin sister Kizzy are captured and enslaved by the cruel Boyar Valcar, taken far away from their beloved traveller community. Forced to work in the harsh and unwelcoming castle kitchens, Lil is comforted when she meets Mira, a fellow slave who she feels drawn to in a way she doesn't understand. But she also learns about the Dragon, a mysterious and terrifying figure of myth and legend who takes girls as gifts.
They may not have had their divining day, but the girls will still discover their fate...
This is the second book in the new Bellatrix collection – a creatively curated list of empowering, diverse YA novels by leading female voices.
The Bellatrix collection aims to publish gripping, powerful YA novels by leading female voices. In literature, as in life, women past and present have countless stories untold, mis-told or simply unheard. The Bellatrix series will range from gothic to thriller, humour to romance. Each story will be a unique re-telling of a classic, given a feminist slant, and connected by one main goal – the passion and determination to tell her whole story.
The Deathless Girls Press Reviews
Kiran's book goes beyond just being a good old Transylvanian romp with Count Dracula and his brides. It is a multi-layered book about age- long divisions, whether expressed through Travellers and Settlers, wolves and bears, colour of skin, trust between friends, and even sisters. It is a story about loss and survival: the survival of love, loyalty, sisterhood, and hope. Kiran holds up a mirror into the world of Dracula, but in which we see our own world reflected back. - Jamila Gavin
A wonderful idea, brilliantly told, about the girls who end up being Dracula's brides. I literally could not put it down; in fact, I resorted to stirring porridge with one hand while holding Kiran's novel in the other. - Francesca Simon
The Deathless Girls is exquisitely written, as we have come to expect from Millwood Hargrave, but it is also riveting, intoxicating, and utterly unputdownable. - Louise O'Neill
If you loved this, you might like these...