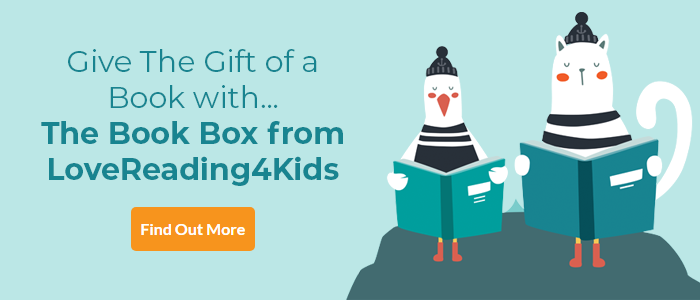 How Winston Delivered Christmas Review
Little mouse Winston stars in a perfect Christmas adventure. Even for a mouse, he's small but Winston's got a big heart and when he finds a lost letter for Father Christmas he's determined to see it delivered. His expedition is full of challenges, but along the way he's helped by some equally warm-hearted and generous animals, including a beautiful white cat and a rat who 'works' at the famous Fortesque's department store. Winston's good deed is rewarded and the little mouse finds a warm bed and a new family for Christmas. The book is divided into 24 ½ chapters – one a day for 1st – 24th December plus a treat for Christmas morning! Interspersed are festive craft activities too and there can't be a better book to set readers up for Christmas. Alex T Smith's illustrations are gorgeous – big, busy and dramatic scenes but always with our little hero centre stage.
How Winston Delivered Christmas Synopsis
From Alex T. Smith, bestselling author of the Claude series, comes How Winston Delivered Christmas - the irresistible story of the brave little mouse who sets out on an adventure on Christmas Eve. Featuring beautiful colour artwork and Christmassy activities to make-and-do throughout, this gorgeous book is sure to become a festive family tradition that will be enjoyed year after year.
Winston the mouse is on a Very Important Mission. On Christmas Eve, he finds a letter to Father Christmas that did not make it to the post box - so, with no time to lose, he sets out to deliver it himself in time for Christmas Day! He has a lot of Very Exciting Adventures on his Very Important Mission and makes some wonderful friends along the way.
Each chapter includes it's very own festive activity for all the family to enjoy together - including writing a letter to Father Christmas, making mince pies, designing your very own Christmas cards, making presents, creating decorations, and so much more! This flapped paperback features a festively foiled cover and artwork on beautiful paper, making it the perfect Christmas gift.
How Winston Delivered Christmas Press Reviews
This is the most sumptuous book . . . a perfect Christmas book, lovingly produced with a green bookmark ribbon, a fabric spine, and beautiful colour illustrations, through which the warmth of happiness radiates . . . Magical and heartwarming. -- Clare Zinkin - minvervareads.com
Alex T. Smith's resplendently published Advent adventure . . . interwoven with creative activities is the sweet story of an intrepid and compassionate mouse delivering a letter to Santa. Illustrated with humour and elegance, this promotes kind, artistic Christmases. - Sunday Times
Beautifully illustrated, a fantastic idea, a heartwarming story and a book that is destined to become a Christmas classic. - Carousel
Gorgeously illustrated, this is a poignant and heart-wraming story. - Waterstones.com
Utterly gorgeous stuff. -- Fiona Noble - The Bookseller
If you loved this, you might like these...