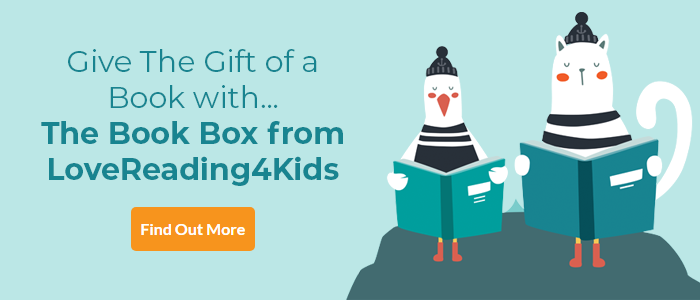 Harriet Versus The Galaxy Review
A humorous, heart-warming intergalactic adventure featuring a hearing aid-wearing heroine and an abundance of aliens
November 2019 Debut of the Month
At once amusing and affectionate, this early Middle Grade novel combines real-world alienation with actual aliens!
Harriet feels terribly out of sorts when she moves in with Gran while her dad works away, but before she's even had chance to say goodbye to him, she learns that her hearing aid enables her to understand alien languages, such as that spoken by the Sock Muncha she finds beneath her new bed. What's more, Harriet discovers that Gran is part of a secret intergalactic organisation that's working to protect Planet Earth from an invasion of Sock Munchas. Harriet runs into conflict when she's taken on as Gran's apprentice: how can she possibly banish her new alien friend, given that he was bullied by other Sock Muncha's and isn't at all like them? Alongside the action-packed alien adventure, there's much sensitivity around making friends and making everyone feel welcome. For example, Harriet's unquestioning acceptance of new friend Robin's non-binary identity, which she describes as "kind of awesome."
What a sweetly empowering debut this is from a hearing aid-wearing comedian, actor and Ambassador for Action on Hearing Loss and the British Tinnitus Association.
Other Info
Facts on childhood hearing loss:
*34 million children live with hearing loss worldwide
*60% of childhood hearing loss is PREVENTABLE!
Samantha Baines first experienced hearing loss and tinnitus three years ago. She wears a hearing aid and is an Ambassador for Action on Hearing Loss and the British Tinnitus Association. She has championed representation for the deaf and raises awareness of this 'invisible disability' across the media. She also campaigns to raise awareness of childhood hearing loss, its impact and preventions.
Harriet Versus The Galaxy Synopsis
A hilarious and heartfelt debut from multi-award winning, hearing aid wearing, comedian, actor and author Samantha Baines.
The intergalactic adventure starts at home with Harriet, who discovers that her hearing-aid can do more than she ever bargained for when she finds an alien in her room. Discovering that her family secretly work for an intergalactic agency, Harriet becomes the Earth's first line of defence as the only one who can understand the invaders. Sure, her hearing aid helps her understand aliens from across the universe, if only she could understand her own feelings.
Harriet Versus The Galaxy Press Reviews
Baines' writing turns the mundane into magical - Elle UK
If you loved this, you might like these...