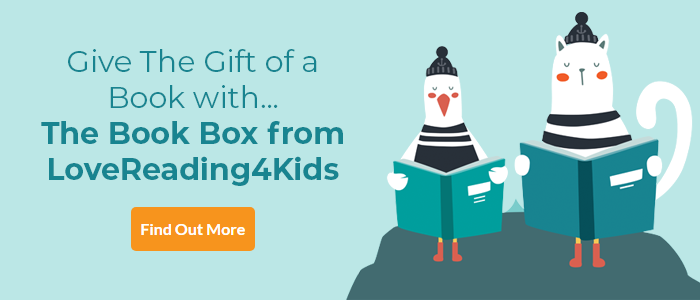 LoveReading View on The Infernal Devices 1: Clockwork Angel
Celebrate the tenth anniversary of the first title in Cassandra Clare's internationally bestselling Infernal Devices trilogy with this sumptuous new edition.
This deservedly best-selling series launches with a powerful love story that thrills and chills in equal measure. Sailing from New York, 16 year old Tessa Gray arrives in Victorian London to meet her brother. But nothing goes according to plan and Tessa finds herself instead in the Downworld, a terrifying supernatural place of vampires, demons and warlocks. How Tessa survives before falling in love – the biggest danger of all! – is a terrifying and passionate read. This is a new urban fantasy full of vampires, werewolves and shape-shifters from the bestselling author of The Mortal Instruments series.
The Infernal Devices 1: Clockwork Angel Synopsis
Brand new content, including the first chapter of Chain of Gold. Love is the most dangerous magic of all...
First in the bestselling prequel series to The Mortal Instruments, set in Victorian London. Something terrifying is waiting for Tessa Gray in London's Downworld, where vampires, warlocks and other supernatural folk stalk the gaslit streets. Tessa seeks refuge with the Shadowhunters, a band of warriors dedicated to ridding the world of demons. Tessa finds herself fascinated by - and torn between - two best friends...
The Infernal Devices 1: Clockwork Angel Press Reviews
Fans of... Buffy the Vampire Slayer will instantly fall for this series Publishers Weekly
The perfect young adult novel. The tale of a shadowy underworld of elegant half-angel demons hunters in New York is thrilling. It's romantic. The pages fly by. The characters leap off the page and into your heart. I aspire to write like this. And I want to fight like a Shadow Hunter -- CJ Daugherty The Big Issue
Mesmerising, lyrical tale of bright and dark sides of love and desire -- Fiona Noble Bookseller Children's Guide
A thrilling urban fantasy of vampires, warlocks and shapeshifters that fans of Buffy the Vampire Slayer will love to get their teeth into [...] We haven't read such a brilliant mixture of razor-sharp wit and humour and spine tingling fear but above all a terrific page-turning read that will have you saying just one more page, then one more chapter and suddenly you've finished it. Love Reading 4 Kids
The book was easy to get into and thrilling the whole time. First News
If you loved this, you might like these...