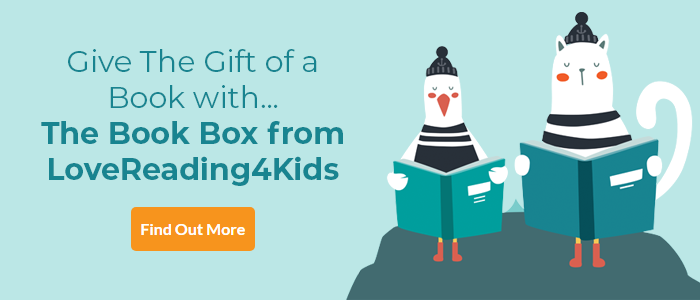 LoveReading View on The Girl Who Stole an Elephant
Rainforest set Robin Hood story with a wonderfully fiery young protagonist
Longlisted for the UKLA Book Awards 2021 | January 2020 Debut of the Month
Nizrana Farook sets her story on the island of Serendib, now known as Sri Lanka, and transports readers to a vivid, larger-than-life world where young people can be bold, true and have some extraordinary adventures. Twelve-year old Chaya is a thief with a heart of gold, stealing from the king's palace to help those in her village. She makes a mistake when she takes jewels from the queen's bedroom though, triggering a series of events that leads to Chaya and two friends, villager Neel and merchant's daughter Nour, fleeing into the rainforest on the king's elephant. There are brushes with death, but great camaraderie too and it all ends with a much-needed righting of wrongs. Great stuff!
Readers swept up in Chaya's story – and who couldn't be? – will also enjoy Costa Book Award winner Asha and the Spirit Bird by Jasbinder Bilan.
Other Info
The Editor at Nosy Crow says : "I love the pace of this book – a helter-skelter adventure full of colour, noise and action!"


The Girl Who Stole an Elephant Synopsis
Chaya, a no-nonsense, outspoken hero, leads her friends and a gorgeous elephant on a noisy, fraught, joyous adventure through the jungle where revolution is stirring and leeches lurk. Will stealing the queen's jewels be the beginning or the end of everything for the intrepid gang?
With cover illustration by David Dean.
The Girl Who Stole an Elephant Press Reviews
"The Girl Who Stole an Elephant is as rich, dazzling and alluring as a pouchful of royal jewels, and as triumphant as a trumpeting elephant! I loved it!" Sophie Anderson, author of The House With Chicken Legs

"A glorious fast-paced adventure through the jungle. I love Chaya's spirit and determination and the friendships that are built along the way. The Girl Who Stole an Elephant is adventuring at its best; a mystery, a jewel thief, and escape into the jungle with an elephant at your side." Gill Lewis, author of Sky Hawk
"I thoroughly enjoyed the adventure from start to finish! The settings are richly drawn and hooked me right in to their bright colours, exotic smells and vibrant sounds. A thrilling, page-turning adventure." Julie Pike, author of The Last Spell Breather
"Chaya, schoolgirl by day, thief by night, will steal your heart in this incredibly assured debut that's packed with adventure, friendship, and loyalty." Aisha Bushby, author of A Pocketful of Stars
If you loved this, you might like these...