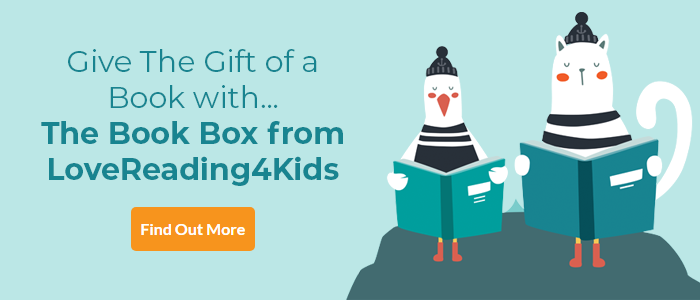 LoveReading View on When Sadness Comes to Call
Simply and unforgettably conveys a sophisticated message in a masterpiece of minimalism
Winner of the Klaus Flugge Prize 2020 | Longlisted for the UKLA Book Awards 2020
Everyone, children too, knows what it's like when sadness unexpectedly comes to call, that sense of gloom that is hard to explain, and almost impossible to shake off. The situation is very skilfully depicted in this picture book, which also provides ideas and strategies for ways to cope. A young child is shown opening the door to a doleful, shapeless creature and the two become so close they are almost one. But the invisible narrator has suggestions for ways to help Sadness, so that one day, when the child wakes, it's gone. The story is very affecting and will be useful to children who have a particular sadness in their lives as well as those who feel it for no reason they can articulate. An important and rather beautiful book.
The Klaus Flugge judges said: 'beautifully simple and pared back; the page layouts seem sparse and crisp but the work the illustrations are doing is quite extraordinary in terms of the message that sadness is something we might have to live with.'
You can find more books on this theme in our Anxiety & Wellbeing collection.
When Sadness Comes to Call Synopsis
When Sadness arrives, try not to be afraid: give it a name, listen to it and spend some time together. Maybe all it wants is to know that it's welcome. This beautiful debut by author-illustrator talent Eva Eland takes a poignant but uplifting look at dealing with sadness.
When Sadness Comes to Call Press Reviews
Outstanding, don't miss it. - Irish Independent
Helping children understand their own and other people's feelings is a vital building block for building a more empathetic society. This lovely book sensitively explores the emotion of sadness, and the importance of accepting it. For anyone living or working with children, It's a great springboard for sharing how to handle feelings. -- Miranda McKearney OBE - EmpathyLab
Both gentle and profound, Eland's assured debut takes a poignant look at a difficult emotion. -- Fiona Noble - The Bookseller
This poignant picture book helps children to recognise and understand difficult emotions... A contemplative and ultimately uplifting tale, which will be a welcome addition to any home or school bookshelf. - BookTrust
...[a] contemplative, soft-textured story -- Imogen Russell Williams - The Guardian
If you loved this, you might like these...