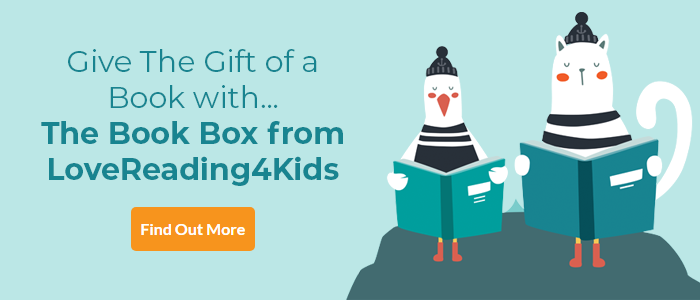 The Highland Falcon Thief Review
Climb aboard for chuffing brilliant adventure
Shortlisted for the UKLA Book Awards 2021
Steam-powered she may be, but the Highland Falcon is a fast-moving triumph of human ingenuity, as is this thrilling adventure story set on board. It stars young Harrison Beck, passenger on the train with his uncle as she makes her final journey. Harrison initially thinks trains are boring, but by the time the train steams into Paddington at the end of their three day trip, not only has he become a total train buff, he's also hobnobbed with royalty, made friends with the crew, including the engine driver's daughter, Lenny, indulged in some daredevil antics e.g. climbing along the top of the train while it's in motion, and solved a high-profile crime. It all makes for terrific reading, authors M.G. 'Beetle Boy' Leonard and Sam Sedgman have created a classic train-set mystery, with all the elements that make that such a well-loved genre, while keeping it thoroughly fresh and modern for today's young readers.
Other Info
The Highland Falcon Thief Synopsis
Adventures on Trains is a major mystery series from the prize-winning M.G. Leonard and Sam Sedgman.
First stop, The Highland Falcon Thief, a breathless train journey full of deceptions, puzzles and clues to solve. Harrison Beck is reluctantly joining his travel-writer Uncle Nat for the last journey of the royal train, The Highland Falcon. But as the train makes its way to Scotland, a priceless brooch goes missing, and things are suddenly a lot more interesting.
As suspicions and accusations run high among the passengers, Harrison begins to investigate and uncovers a few surprises along the way. Can he solve the mystery of the jewel thief and catch the culprit before they reach the end of the line? Hear whispers in the dining car, find notes in the library, and unknown passengers among the luggage as you help Harrison to solve the mystery aboard one of the world's grandest trains.
Fast-paced and packed with illustrations and clues, Adventures on Trains is a stop you won't want to miss!
Readers will hear whispers in the dining car, find notes in the library and uncover unknown passengers hiding among the luggage. The Highland Falcon Thief is a fast-paced adventure story, packed will illustrations, puzzles and clues for readers to help solve the mystery themselves. This series of four books is based on a real train or route, from the historic to the ultra-modern, to create a classic-feeling mystery adventure series for thrill-seekers, code breakers, travel enthusiasts and train lovers. With a second book publishing in September and two more in 2021, these books are stops which nobody will want to miss.
The Highland Falcon Thief Reader Reviews
In addition to our Lovereading4Kids expert opinion some of our Reader Review Panel were also lucky enough to read and review this title. You can click here to read the full reviews.
The Highland Falcon Thief Press Reviews
I have a station announcement: their collaboration is a chuffing triumph. Fans of Agatha Christie, or, more recently, Robin Stevens and Katherine Woodfine, should adore this mystery which makes a steam trail all of its own. -- Alex O'Connell - The Times Children's Book of the Week
Like Murder on the Orient Express but better . . . a terrific read! -- Frank Cottrell Boyce, author of Millions
A runaway romp of a read -- Piers Torday, author of The Lost Magician
Mysteries on trains - what's not to love? This absolutely rips along, perfect for the railhead child in your life! -- Ross Montgomery, author of Perijee and Me
Loved every page of this wild madcap delightful ride of a book! Cracking characters, page-turningly pacey, hilarious and nail-biting in turns . . . glorious. It's going to be a smash hit -- Liz Hyde, author of Bearmouth
A fabulous fast-paced ride, packed with clues, illustrations and intrigue - Bookseller
A super-fun middle-grade mystery with steam-trains and samoyeds. I loved it! -- Peter Bunzl, author of Cogheart
A thrill-ride of a mystery, guaranteed to be one of the most fun, atmospheric page turners of 2020 -- Lauren St John, author of Kat Wolfe Investigates
With the Highland Falcon Thief, M. G. Leonard and Sam Sedgman bring the classic mystery on a train bang up to date with a carriage-load of wit and suspense -- Ross Welford, author of Time Travelling with a Hamster

If you loved this, you might like these...