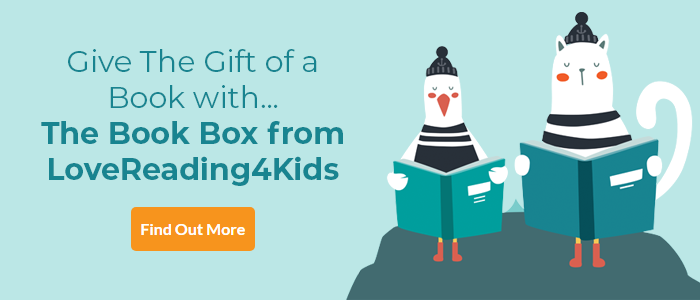 Beetle Boy Review
Very original concept and a brilliant plot that reflects the authors genuine passion for beetles. Surpringly informative and hugely entertaining with the best baddie since Cruella de Vil
Winner of the Branford Boase Award 2017 | One of our Books of the Year 2016 | Shortlisted for the Children's category of the Books are My Bag Readers Awards 2016 | Longlisted for the UKLA 2017 Book Award and March 2016 Julia Eccleshare's Debut of the Month
A rollicking adventure spiced up with fascinating information about beetles, this debut novel fuses science, survival and sleuthing! Darkus's life is turned upside down when his father goes missing. Darkus refuses to accept that his father is dead and he is determined to find out what happened for himself. Sent to stay with his uncle, he discovers the strange neighbours have a yard full of junk – and beetles. Darkus is befriended by a handsome, giant beetle who seems to understand Darkus and is also connected to his dad's disappearance. What is going on? And who is Lucretia Cutter, one of the best villainess since Cruella de Vil?
Books in The Battle of the Beetles Series:
1. Beetle Boy
2. Beetle Queen
Other Info
The Branford Boase Award Judges' Comments - 'Max is a genuine original and Darkus a strong central character'; 'the relationships are really well built'; 'the beetle device is very good and certainly entertaining'; 'I learned something from it'.
A Piece of Passion from Barry Cunningham, Publisher "Roald Dahl used to tell me funny stories – laugh-out-loud but a little bit gross, and hugely heart-warming too. When I first read M. G. Leonard's Beetle Boy it gave me that same spine-tingling feeling. You're going to love making some very unexpected friends, puzzling out a totally thrilling mystery and trembling at one of the yuckiest, nastiest, oh-no-not-her villains I've ever encountered. Brilliant – all we need now is book two! So what happens next, M. G.? Pleeeease …"
Julia Eccleshare's Picks of the Month for March 2016

Hour of the Bees by Lindsay Eagar
Spotty Lottie and Me by Richard Byrne
Pax by Sara Pennypacker
Beetle Boy by M. G. Leonard
What the Ladybird Heard Next by Julia Donaldson
Beetle Boy Synopsis
Darkus is miserable. His dad has disappeared, and now he is living next door to the most disgusting neighbours ever. A giant beetle called Baxter comes to his rescue. But can the two solve the mystery of his dad's disappearance, especially when links emerge to cruel Lucretia Cutter and her penchant for beetle jewellery? A coffee-mug mountain, home to a million insects, could provide the answer- if Darkus and Baxter are brave enough to find it.
Beetle Boy Reader Reviews
Kids love to read and so in addition to our Lovereading expert opinion some of our Lovereading4kids Reader Review Panel were also lucky enough to read and review this title. You can read their full reviews here.
Liam's Wilson, age 11 - 'A hilarious, thrilling adventure.'

Sam Harper, age 11 - 'A truly captivating story with great illustrations to add to the entire picture that it creates in your mind's eye. Brilliant!'

Alexander Bisland, age 10 - 'This book intrigued me and I was always on the edge of my seat, determined to read on! I give it 10/10!'

Emily Lonsdale, age 10 - 'Really unusual book with a mixture of insect and mystery.'
Tomasz Hawryszczuk, age 10 - 'What a fantastic story. The mystery of a disappearing Dad, a boy who can communicate with beetles and a very weird "villain" who is extremely creepy!'
Brodie Greenslade, age 10 - 'An exciting story about a lonely boy, a giant beetle and a huge mystery. A gripping read.'
Daniel Harrison, age 9 - 'Even if you're not keen on beetles, you will still love this book. When Darkus' dad disappears he goes to live with his exotic uncle Max. This is when the adventure begins...'
Cora Willans, age 9 - 'Brilliant Book!'
Beetle Boy Press Reviews
'I loved Beetle Boy. It is at once engaging, creepy (bound to be), funny and full of excitement. Truly great storytelling.' MICHAEL MORPURGO
'I predict Beetle-mania.' THE TIMES
'It's a cracking mystery adventure, with plenty of Roald Dahl-esque humour to engage readers.' FIONA NOBLE, THE BOOKSELLER
'[A] fast-paced, witty whodunnit … Full of Dahl-esque characters, funny plot twists and entomological details.' BBC WILDLIFE MAGAZINE
'An ingenious read.' PRESS ASSOCIATION - CHILDREN'S BOOK OF THE WEEK
'The comparisons with Dahl are well deserved. As well as being brilliantly written, Beetle Boy is poignant, original and has that sinister edge so many of Dahl's greatest tales have.' THE SUN
'Her dialogue is dark and punchy and her plot thrilling: in the end you can do nothing but hail her as an original new voice in children's literature.' THE TIMES - CHILDREN'S BOOK OF THE WEEK
'Roald Dahl meets 101 Dalmatians in a rollicking ride, full of adventure' DAILY EXPRESS
'. . . what really makes this book memorable is the supporting cast, researched in fascinating detail . . . The discovery that a seemingly powerless band of creatures can be possessed of such skill, beauty and strength should keep this gem on many a bedroom and library shelf for years to come.' THE GUARDIAN
'If you've always regarded beetles as something unpleasant to be chased away from picnics, then this romp of a mystery thriller may change your attitude . . . by the end young readers will have absorbed a huge amount of information on this resilient species.' THE DAILY MAIL
'Parents be warned: this enchanting story is likely to make beetles very popular pets.' THE SUNDAY TELEGRAPH
'Like Roald Dahl's capers, this story has an edge of desperation and darkness that makes its animal interactions and adventure all the more exciting.' AMANDA CRAIG, NEW STATESMAN
'Leonard's exceptional debut is exciting and educational.' MAIL ON SUNDAY
If you loved this, you might like these...