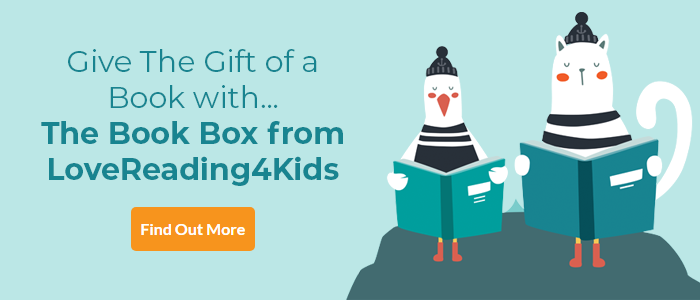 Monstrous Devices Review
Mesmeric myth meets modern mystery in this atmospheric Middle Grade adventure in which mechanical beings run amok
April 2020 Debut of the Month
Delving deep into Paris and Prague, and teeming with tension, automatons and assassins, Damien Love's Monstrous Devices is an atmospheric, adventure-packed debut, which will surely appeal to fans of Jonathan Stroud's immersive, multi-layered novels.
Bookish twelve-year-old Alex's story begins with him enduring nasty messages from bullies at school, and then he receives a tin robot in the post, accompanied by a mysterious message that reads, "This one is special". Next morning, his unfinished essay has been completed and, on cue, as matters take an alarming turn, Alex's charismatic grandfather appears and whisks him away to Paris as a matter of urgency. Little by little, and in cryptic terms, Alex's grandfather reveals details of a secret world of robots that sees them journey from Paris to Prague to combat mechanical menaces.
Interweaving the Czech origin of the word 'robot' (meaning 'forced labour' and derived from Karel Čapek's 'RUR' play), and Prague's 16th century legend of the golem (a man made from clay created to protect the city's Jewish Quarter) with contemporary pace and punch, this feels at once timeless and of the 21st century.
Monstrous Devices Synopsis
When twelve-year-old Alex receives an old tin robot in the post, the note from his grandfather simply reads: 'This one is special'.
But as strange events start occurring around him, it doesn't take Alex long to suspect that the small toy is more than special; it might also be deadly. Just as things are getting out of hand, Alex's grandfather arrives, whisking him away from his otherwise humdrum life and into a world of strange, macabre magic.
From Paris to Prague, they flee across snowy Europe in a quest to unravel the riddle of the little robot, and outwit relentless assassins of the human and mechanical kind. How does Alex's grandfather know them? And can Alex safely harness the robot's power, or will it fall into the wrong, wicked hands?
Monstrous Devices Press Reviews
'I enjoyed everything about Damien Love's debut - its title, its breakneck action, its sly sense of humour. If you imagine Rick and Morty colliding with early Spielberg, you get some idea of this delirious adventure...and I wouldn't be at all surprised to see it on the screen. I wish my first novel had been as imaginative and assured.' - Anthony Horowitz
'Raiders of the Lost Ark meets Toy Story.' - Publishers Weekly
'Monstrous Devices effortlessly brings mythic legend and modern life together in one exhilarating, breathless chase. With humour, relentless adventure, and true insight, he compels us to look closely at our wishes and illusions, at the dark and light forces of creation, at what really makes us tick.' - S. E. Grove, bestselling author of The Glass Sentence
'This is an immensely entertaining adventure tale, with Scottish author Love's masterful manipulation of pacing alternately drawing out tension or speeding up life-and-death clashes to keep the pages furiously turning. Atmospheric and cinema ready.' - BCCB review
'Mysterious and frightening...a well-crafted adventure that's filled with desperate chases, narrow escapes, fight scenes, and twists.' - Publishers Weekly, starred review
'What fun! An evil villain, a host of scary robots, big and small, and a hero with commendably bad personal habits. Loved it!' - John Flanagan, New York Times bestselling author of the Ranger's Apprentice series
'A well-knit debut generously stocked with chills, thrills, and chancy exploits.' - Kirkus
'I was gripped from the first page of Monstrous Devices by Scottish author Damien Love. It is making me look at robots suspiciously . . . and I can't wait to see what happens next!' - Scottish Book Trust
If you loved this, you might like these...