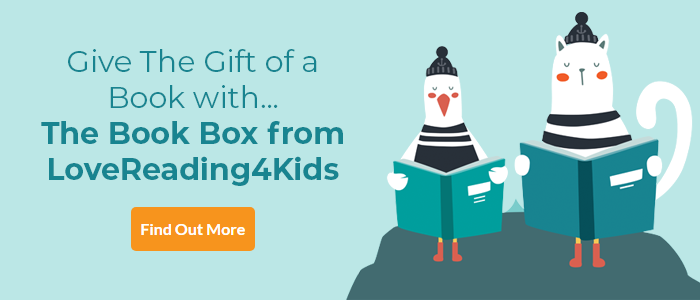 Viper's Daughter Review
Survival, sacrifice and solidarity abound in this spellbinding Stone Age adventure sequel
April 2020 Book of the Month
Book 7 Chronicles of Ancient Darkness
This seventh book in Michelle Paver's awe-inspiring Chronicles of Ancient Darkness series that began with Wolf Brother is a triumph of storytelling that myth-loving readers will wolf down (pun entirely intended). The sense of adventure and human spirit is exhilarating, and Paver's passion for nature, for wildlife, for the world's wondrous wilds is an immersive joy.
Torak and Renn have been in the Forest with their Wolf Brother for two summers when Renn leaves him without word. Though realising that "she would have had to deceive Torak for days into order to prepare for her journey", accomplished tracker Torak does what he must, and what he does best: he and Wolf embark on a quest to the Edge of the World beyond the Far North to find their friend. Alongside dealing with the ominous threat of ice bears and the "beyond good and evil" Sea Mother, Torak is desperate to discover what drove Renn to this place. The sense of demonic danger is powerfully palpable, the writing rich, yet exquisitely sparse and smoothly readable, and the entirety of this enthralling adventure is laced with an uplifting sense of camaraderie, love and legend.

We've got some great stuff related to this book in our KidsZone.
Head over there and check it out now.
Viper's Daughter Synopsis
A boy. A wolf. The legend lives on.
Viper's Daughter is the seventh book in the award-winning series that began with Wolf Brother, selling over 3 million copies in 36 territories. Like them it can be read as a standalone story.
For two summers Torak and Renn have been living in the Forest with their faithful pack-brother, Wolf. But their happiness is shattered when Renn realizes Torak is in danger - and she's the threat. When she mysteriously disappears, Torak and Wolf brave the Far North to find her. At the mercy of the Sea Mother and haunted by ravenous ice bears, their quest leads them to the Edge of the World. There they must face an enemy more evil than any they've encountered.
Viper's Daughter plunges you back into the Stone-Age world of Torak, Renn and Wolf: a world of demons, Hidden People and exhilarating adventure which has entranced millions of readers.
Viper's Daughter Reader Reviews
In addition to our Lovereading4Kids expert opinion some of our Reader Review Panel were also lucky enough to read and review this title. You can click here to read the full reviews.
I have read every book in the Wolf Brother series and the Gods and Warriors. I can say that every single one of them was amazing and so is this book. It is a thrilling journey of Torak trying to find Renn. They go through troubles, but of course, Torak always has his pack-brother Wolf. Full review
Viper's Daughter Press Reviews
'Paver's journeys permeate her work with rich detail, bringing not only the landscape to life by the human existence too' The Bookseller
'Skillful, satisfying, and minutely researched, this powerful evocation of an ancient world is vivid in its imagery and captivating in its excitement' Adrienne Byrne, Muswell Hill Children's Bookshop
'I grew up reading the Wolf Brother series ... Viper's Daughter both quenches a thirst and reignites my hunger for more' Ollie Campbell, 17, reader.
'It was such a thrill to revisit Torak, Wolf and Renn's world. I was enthralled from start to finish. Viper's Daughter is sharp, striking, and loaded with the wisdom of the deep past. I am in awe of Paver's accomplishment' Sophie Anderson, author of The House with Chicken Legs
'Michelle Paver is a writer of extraordinary talent. I was enthralled, from start to finish. The storytelling was every bit as vivid and immersive as I remembered ... Michelle is in a league of her own with this series and what luck for us all that she hasn't finished with Torak, Renn and Wolf's world yet' Abi Elphinstone, author of Rumblestar
'What rich, dazzling, immersive storytelling. The landscape was so bright the light left me blinking, the details as sharp as a carved bone needle. To journey with Torak and Renn, and Wolf, whose ears were so keen he could hear the clouds pass, was an absolute privilege. The best book I have read this year by a country mile. (By a wild arctic length of many wolf lopes, I suppose I should say)' Hilary McKay, author of The Skylarks' War.
If you loved this, you might like these...