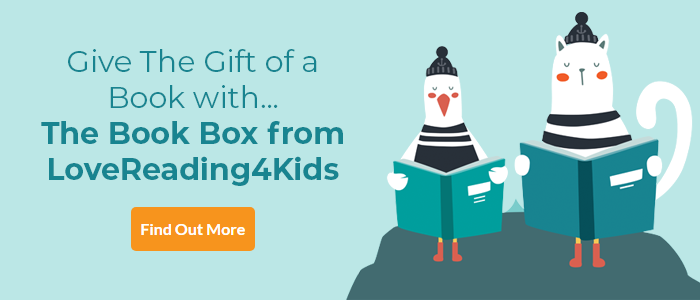 Dancing the Charleston Review
The roaring twenties provide the background for Jacqueline Wilson story of family love
Jacqueline Wilson is as at home writing about the past as she is writing about contemporary times and this story of Mona growing up in the 1920s is full of her trademarks: a booky little heroine, an unconventional family, creativity rewarded, and the importance of love and honesty. Mona lives with her aunty who works her fingers to the bone as a seamstress to support her niece. Their home is the gamekeeper's cottage in the grounds of the local landowners' estate and as the story unfolds Mona's life becomes intertwined with the aristocratic Somersets, for all her lowly birth. The post-war period with its new sense of freedom and expression is brilliantly evoked, and Mona's journey of self-discovery perfectly matches the new era. With a special guest appearance by Hetty Feather this is classic Wilson and will thoroughly enchant her legions of fans.
Other Info
Village life in the 1920s is vividly portrayed in this brand-new story with its fascinating cast of characters. Alongside wonderful images of the Somerset Estate, there are also perfect descriptions of trips to London where the sights, sounds and smells of the 1920s city are brought to life.
Dancing the Charleston Synopsis
A new sparkling and glamorous novel from the beloved, bestselling children's author, Jacqueline Wilson!
In a little cottage on the edge of the grand Somerset Estate, Mona lives with her aunt - a dressmaker to the lady of the house. Life on the edge of the Somerset Estate means that Mona knows she will never have a life full of beautiful clothes and riches. But soon, that will all change . . .
When Lady Somerset dies and a new member of the family inherits the house, Mona is propelled into a life of razzle-dazzle parties, new Bohemian friends and wonderful trips to London. However, even with these changes Mona discovers that she cannot dance away from her past.
A glittery trip back in time, from the author of Hetty Feather and Tracy Beaker!
Dancing the Charleston Press Reviews
'Wild glamour, class conflict, buried secrets and a cameo appearance by Hetty Feather are all delivered with Wilson's inimitable, intensely readable flair, interspersed with Nick Sharratt's cheery illustrations' - The Guardian
If you loved this, you might like these...