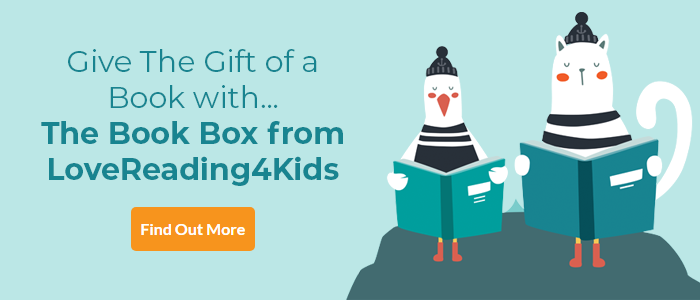 The Crow and the Peacock Review
Moral fable brought to vivid life in this beautiful debut
May 2020 Debut of the Month
There have been many versions of the moral tale of the crow and the peacock and this one from debut picture-book artist Jo Fernihough is particularly attractive. The vibrant mixed media and collage images are full of movement and expression and immediately catch the reader's attention. Crow is living happily and contentedly until he starts to compare his feathers and his song with other birds. From the dove to the nightingale, to the cockerel to the swan, each bird seems more magnificent than the last and crow is sure each one must be the happiest bird alive, but each in turn direct him to a bird they are envious of. But when he finally reaches the magnificent peacock he learns that he himself is the subject of envy. He is free to sing and fly free compared to the caged peacock. Crow and the reader learn the lesson about what is really important in life and that one must count your own blessings. A strong message for the current situation and beautifully conveyed in nicely repetitive text and imaginative use of typography as well glorious colour. A really worthwhile addition to the library.
The Crow and the Peacock Synopsis
Follow one Crow's quest to discover the happiest bird in the world. He encounters a softly cooing dove, an elegant swan, and a much-loved cockerel before finally meeting a peacock, bound in a golden cage. Crow is in awe of the creature's magnificent bejewelled tail - and believes this must be the happiest bird of all. But when Crow discovers the peacock's wish to fly free, he realizes who was the happiest bird all along.
If you loved this, you might like these...
All versions of this book
About Johanna Fernihough
Jo studied at Central St Martin's where she gained her Degree and Post Graduate Diploma in Illustration. She went on later to complete her Masters at Cambridge School of Art in Book Illustration for Children. Jo started illustrating for editorial clients whilst still at college and has been doing so now for over twenty years. She has worked for many great clients including The BBC, Harper Collins, Faber & Faber, Orion, The Radio Times, IKEA, Buster Books, Michael O'Mara Books, Psychologies Magazine, Woman's own, Heinemann Books, Longman Publishing, Hallmark Cards, The Sunday Times ...
More About Johanna Fernihough
CHECK OUT OUR INDIE AND SELF PUBLISHED BOOK REVIEW AND PROMOTION SERVICE
Read More
×