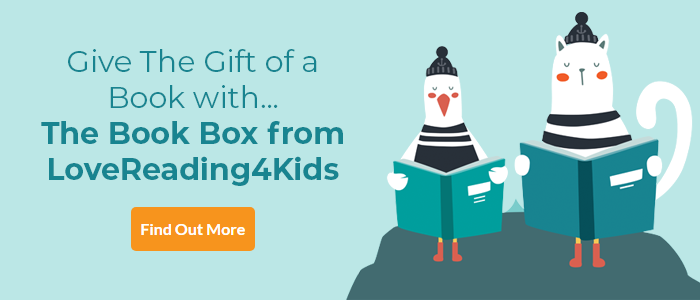 LoveReading View on Take Me Outdoors
A book to make going outside an inspiring adventure
This little paperback does much more than it says on the tin. It encourages young readers to explore the outdoors (whether that's via a ramble in the countryside, a trip to the local park or picnic in the garden) and shows them how to make the most of it by using their powers of observation and imagination. It asks you really look around and note what you can see, whether plants, insects or birds, and then to make sketches or maps of where you are. More, it encourages readers to make up stories and also includes short descriptions of famous people who found inspiration in the outside world, from Beatrix Potter to Claude Monet. It really should make young people see and think differently about the natural world around them, and packs in a great deal of information and stimulation.

We've got some great stuff related to this book in our KidsZone.
Head over there and check it out now.
Take Me Outdoors Synopsis
Each of the five 'adventure' chapters help children to engage with their surroundings, from their own backgarden or local park, to a beach, forest or lakeside. As they complete lists, draw pictures and answer questions, they will be thinking carefully about the environment and nature as they experience it – what they can see, hear and feel, and how they can look after it.
Bursting with details about our planet and the creatures that inhabit it, the explorers who have shaped our understanding of it, and the artists and writers who have been inspired by it, this book is a must for children curious about the incredible world they live in – appropriately published on 'Earth Day'.
Take Me Outdoors Press Reviews
Praise for the 'take me to' series;
"This gorgeous series makes the perfect gift for creative children." - Francis Morris, Director of Tate Modern
"Journals, scrapbooks and activity books rolled into one, and so beautifully designed." - The Little Literary Society
"Occasionally a product comes along that you LOVE and it's made all the more impressive because it's produced by a teeny tiny indie published who have knocked it out of the park with concept, design and production." - Smallprint Books, London
"Essential packing." - WRD About Books
If you loved this, you might like these...