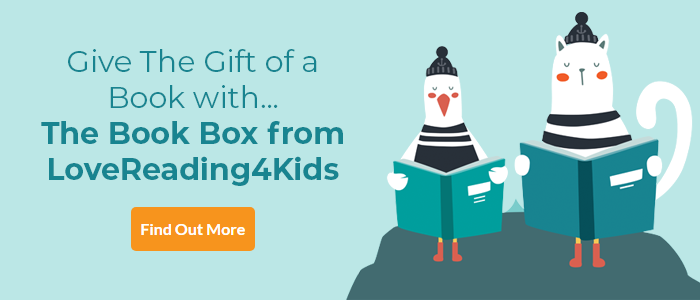 LoveReading View on Lesser Spotted Animals 2
Informative and funny facts about animals you never knew existed
June 2020 Book of the Month | Joint winner of UKLA Award 7-11 Category 2018
Know all there is to know about those big-name animals? Elephants, zebras, pandas? Time to discover some lesser-spotted creatures, animals who don't get the same attention but are just as fascinating. Take the Feathertail Glider for example, possibly the cutest thing in the known universe; or the handsome, rarely seen Ribbon Seal; or the giant kangaroo rat, which can leap two metres and change direction in a second, but is still endangered. Martin 'Horrible Histories illustrator' Brown introduces us to twenty-one little known but amazing animals, and readers' lives will be all the better for it. His descriptions are full of information, but also often very funny, and his illustrations so good you can practically smell his subjects. A great book for anyone who loves wild animals, and for anyone looking for incredible facts to dumbfound friends and family.

We've got some great stuff related to this book in our KidsZone.
Head over there and check it out now.
Lesser Spotted Animals 2 Synopsis
Bored with the usual suspects? Got a thirst for more nifty nature knowledge and a love of the unknown underdog? Then Lesser Spotted Animals 2 is the book for you!
Discover more brilliant beasts you never knew you needed to know about from the altai argali to the yellow-throated marten and everything in between.
From the illustrator of the mega-selling Horrible Histories comes a brand new series about all the animals you've never seen.
Lesser Spotted Animals 2 Press Reviews
Praise for Lesser Spotted Animals:
'Such a superb example of a non fiction text that can be read for pleasure as well as enhancing learning! You would have been thrilled to hear the stories of how popular it was in their classes and how children would return to it again and again' ; 'An amusingly different approach to natural history, fully of witty asides and jokey commentary, but also with a serious message about loss of habitat through human interference, tourism and hunting' - Books For Keeps
If you loved this, you might like these...