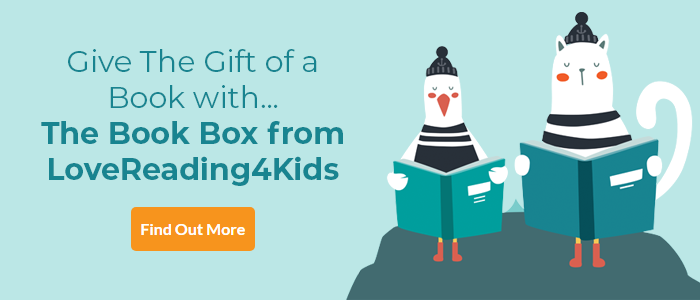 How to Change Your Parents into Superstars Review
More laugh-out-loud larks and frenzied fun from "Louis the Laugh"
Louis is back for his sixth speedily-paced comic quest, and this time he's on a mission to set his comedy career on a more stellar trajectory. "I've only one talent," Louis acknowledges. "Making people laugh. And I've dreamed of being a comedian since I was an amoeba." Unfortunately, though, Louis's slot on a popular vlog is curtailed when its hosts head to America to pursue bigger opportunities, so he and Maddy, his agent (and girlfriend) must seek new channels for his comic genius. Maddy's irrepressible can-do confidence is an infectious joy throughout, not least when her unfailing support and invention leads them to track down (who they believe to be) the producer of a new talent show for young comedians. Needless to say, things never go quite to plan in Louis's wonky world and he must conquer more than a few problems and misunderstandings before he gets his chance to shine.
With lashings of laughs induced by Louis's mindfulness-obsessed, cringe-inducing mum and dad (who misinterpret his pursuit of comic acclaim as a cry for help, and inadvertently go viral themselves), this riotously readable feast serves up an energetic, child-centred perspective on family life, friendship and following your dreams (hitches and all).
Other Info
Pete Johnson says; 'A teacher recently told me that her pupils are finding lockdown increasingly difficult and need laughter and reassurance more than ever, so I do hope that this latest Louis title brings readers some much needed humour and escapism at this tough time.'
A Piece of Passion from Anna Wilkinson, Publisher; 'Pete's character, Louis, loves to laugh, and to make people laugh – and he does, time and time again. We're thrilled to publish the latest title in this hugely popular series. Particularly in times like these, it's wonderful to be involved in creating stories that children will enjoy and which will help contribute to their well-being.'
How to Change Your Parents into Superstars Synopsis
Can Louis' parents get any more embarrassing? Will they ever get on board with his dreams of stardom? Why is everyone dressed in glittery and ill-fittng clothes? And why, oh why is everyone chanting "Ommmmmm"?
The "rip-roaringly hilarious" (Book Trust) Louis the Laugh returns for more outrageous adventures, so get ready to laugh out loud, and discover the 'prac????cally foolproof' way to get your parents to agree to anything!
From the author of How to Train Your Parents and My Parents Are Driving Me Crazy comes another hilarious additton to Louis the Laugh's adventures.
Research has shown reading to reduce stress levels by up to almost 70%1, and the positive benefits of laughter to our health and well-being are well documented 2. In a time of high stress and uncertainty, laugh-out-loud books like Johnson's are just the tonic.
If you loved this, you might like these...