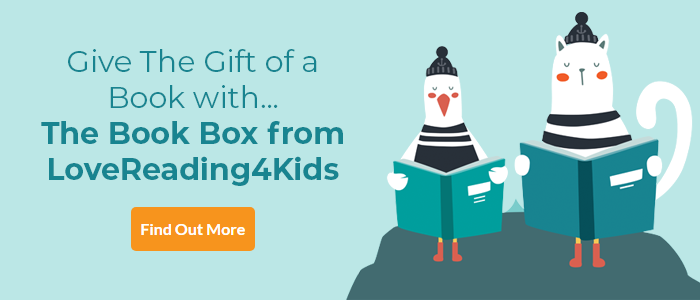 To Liberty! The Adventures of Thomas-Alexandre Dumas: A Bloomsbury Reader Review
The real-life adventures of the many who inspired The Three Musketeers
Book Band: Dark Red Ideal for ages 10+
Catherine Johnson writes terrific historical novels, and this story of the adventures of Thomas-Alexandre Dumas is more thrilling by far than most fiction. Thomas-Alexandre was the father of writer Alexandre Dumas and believed to have provided the inspiration for his classic, The Three Musketeers. We follow him through his childhood, a mixed-race child growing up in Haiti, sold into slavery as a teenager by his aristocrat father to pay off gambling debts; bought back and trained in swordsmanship, before joining the Dragoons. Johnson brings him vividly to life, a man driven by a passion for equality and liberty, and ready to fight for it. In the excellent new Bloomsbury Readers series, this story is written specifically to help children grow reading confidence and understanding. A separate 'Reading Zone' section at the end suggests activities to do while and after reading, and includes a quiz to test your knowledge. .
Other Info
The Bloomsbury Readers series is packed with brilliant books to get children reading independently in Key Stage 2, with book-banded stories by award-winning authors like double Carnegie Medal winner Geraldine McCaughrean and Waterstones Prize winner Patrice Lawrence, covering a wide range of genres and topics.
With charming illustrations and online guided reading notes written by the Centre for Literacy in Primary Education (CLPE), this series is ideal for reading both in the classroom and at home.
For more information visit www.bloomsburyguidedreading.com.
To Liberty! The Adventures of Thomas-Alexandre Dumas: A Bloomsbury Reader Synopsis
An exciting adventure set in revolutionary France which tells the true story of a swashbuckling hero Thomas-Alexandre Dumas, whose mother was an enslaved African woman and whose father was a French noble.
Alex is happy living with his brothers and sister on his father's farm on Haiti but his father wants to go back to France and can't afford to take his mixed-race children with him. Soon, Alex must fight for his freedom... and that of France. From a slave on the streets of Port au Prince to a general in the French army, the dramatic true story of Thomas-Alexandre Dumas' life (the inspiration for his son's book The Three Musketeers) is brought to life by award-winning author, Catherine Johnson.
Featuring exciting black-and-white illustrations by Rachel Sanson, this book is perfect for children who are developing as readers.
To Liberty! The Adventures of Thomas-Alexandre Dumas: A Bloomsbury Reader Press Reviews
I learnt three things from the synopsis alone. -- David Nicholls - Author of One Day , Us and Starter for Ten
Catherine Johnson is one of our best writers of historical fiction [...] It's riveting, irresistible reading, the kind of true life adventure that inspires readers to find out more, and to rethink their own view of the world. Don't miss. - Books for Keeps
If you loved this, you might like these...